Remembering a pioneer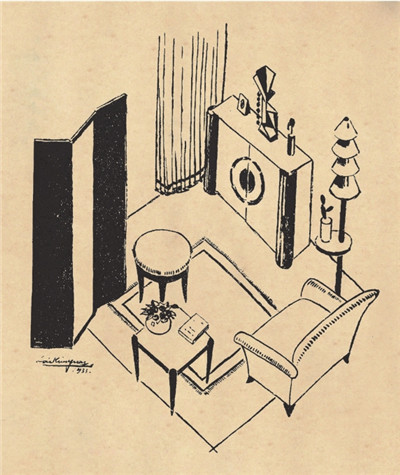 Lei Guiyuan's artistic achievements are celebrated at a retrospective exhibition showing his designs, sketches and paintings. [Photo provided to China Daily]
"He believed that whether it about carrying forward traditions or learning from other cultures, designs should first cater to the daily needs."
Lei's reform of Chinese design is seen to be like what William Morris (1834-96) did for British arts and crafts. But he did not profit from his work like Morris did.
Lei taught at five schools, including his alma mater, the Beiping Art School, and the Central Academy of Arts and Design.
He wrote in his memoirs that he preferred to broaden students' vision and guide them to find their own paths, just like a devoted nanny.
Speaking about his legacy, Feng Yuan, director of Tsinghua University Art Museum, says: "Lei often said he was just a teacher. But he acquired a higher status by being an educator and scholar."
He says maybe Lei's works are not comparable to pieces that fetch high prices in today's art market, but he left people something precious-his persistence, academic pursuits and an all-embracing spirit that made his designs not just beautiful, but also practical and suitable for use.
Chang Shana, the former head of the Central Academy of Arts and Design, says Lei often said that design should not overlook people's practical needs, and it should be in accordance with the current level of development. She adds that it is a pity that his ideas are ignored by many designers today, who often seek to be unusual but forget what people really need.
In conclusion, Feng says, "Time has passed, but our respect for the old master will endure."
Contact the writer at linqi@chinadaily.com.cn
If you go
9 am-5 pm, closed on Mondays and during Spring Festival, through March 31. Tsinghua University, 1 Qinghuayuan, Haidian district, Beijing. 010-6278-1012.