Beijing exhibition celebrates jewelry as contemporary art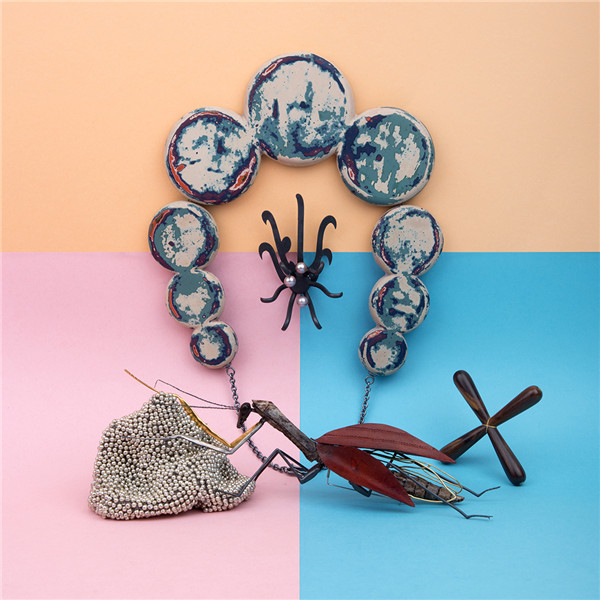 The ongoing show Triple Parade 2016 features jewelry pieces as wearable artworks. [Photo provided to China Daily]
A contemporary jewelry design and art show opened last week in Beijing, presenting jewelry pieces as wearable artworks, from a ring featuring a flying airplane to a necklace that mimics wind chimes.
The show, Triple Parade 2016, features works of more than 100 designers from 14 countries, including the United States, the Netherlands, Denmark, Spain and the United Kingdom. Frog skin, aircraft wood, various metals and LED are applied to jewelry in ways that are sometimes akin to small sculptures or even installations.
"Many jewelry designers are artists. Their artworks can be wearable," says Sun Jie, a designer and founder of the annual show that started in 2014.
He explains that jewelry design in the West has developed as a facet of contemporary art. These fashionable objects are more than simple ornaments; they can express the ideas and thoughts of both the creators and the wearers.
Sun wears a gold fishtail brooch that looks like a real fish trying to jump into his heart. He is displaying two pieces of his Ice Cream series. The various brooches are inspired by Shakespeare's Twelfth Night to convey the feelings of when women fall in love.
The ice cream-shaped brooch that is "melting" with lots of crystal dots shows a girl's fear and shyness when she first falls in love with someone, says Sun.