Foliage artworks, last glimpse of autumn in Hangzhou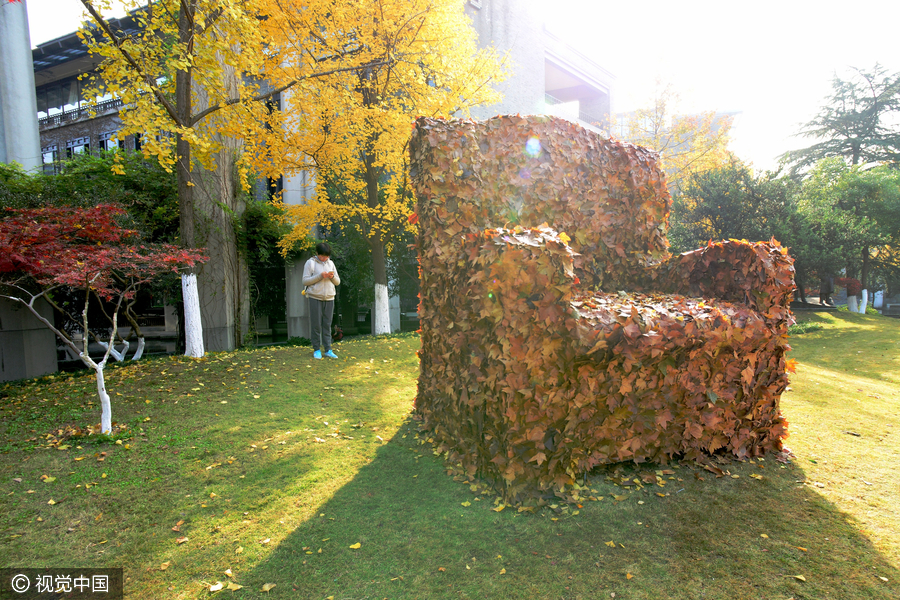 A sofa installation called The Old Times is set up using fallen leaves in the China Academy of Art in Hangzhou, Zhejiang province, Dec 5, 2016. [Photo/VCG]
When trees began shedding leaves in East China's Hangzhou, Zhejiang province, students at the China Academy of Art came up with a novel idea to start a foliage art installation festival on Monday.
The event, which will run until the end of this month, features five major artistic set-ups, created using fallen leaves of Chinese parasol trees. They have been named as Butterfly, The Old Times, Paper Plane, Maze of Fallen Leaves and Gift.
The art project was first launched by students in the university in 2006 and has now become an annual art cause in the city in order to keep longer the fallen leaves – called by the students as "the gift from nature."