Top 10 Chinese provinces with highest living standards
China's average score on the living standards index is 61, according to a report measuring poverty by the United Nations Development Programme (UNDP) China.
The report combines conventional data sources with big data to examine the living standards in 2,284 counties across China. The Living Standard Index (LSI), which is developed based on the fundamentals of UNDP's Human Development Index, combines eight indicators that cover important elements of well-being: access to sanitary toilets, access to indoor kitchens, access to safe drinking water, mobile internet coverage, living services coverage, road coverage, nighttime light intensity and financial services coverage.
Here are the top 10 provincial-level regions on the list.
No 10 Tianjin
Living standards index: 66.5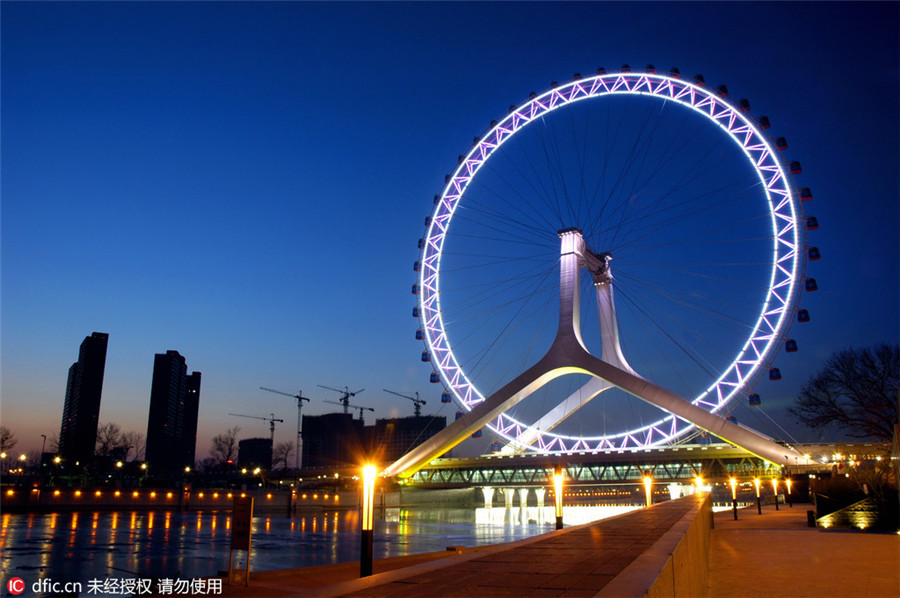 Night view of the Tianjin Eye Ferris wheel in Tianjin, Jan 25, 2009. [Photo/IC]