10 most valuable Chinese paintings and calligraphy in 2016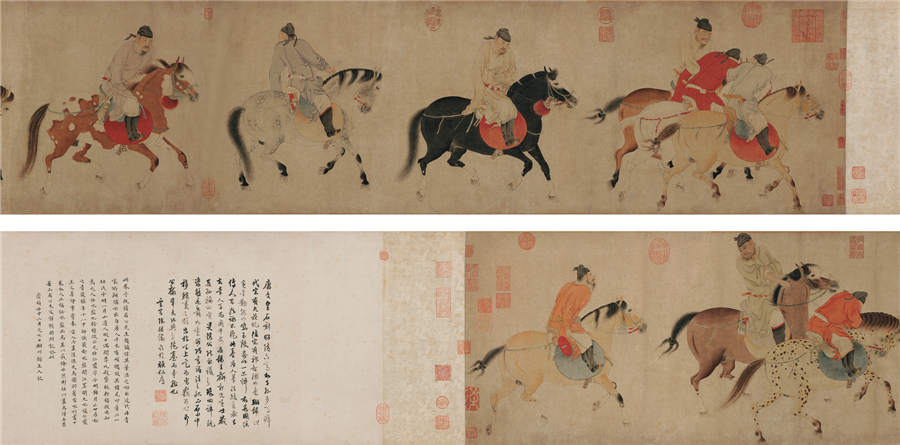 1. Five Drunken Kings on Horses by Yuan Dynasty official-painter Ren Renfa, 303.6 million yuan ($44 million)
Classical Chinese paintings and calligraphy pieces generated much interest at both auction and museums in 2016.
Unlike contemporary art prices that rose sharply and then plunged after 2008, the market for traditional art has remained steady. Prices didn't suffer a steep fall even when the art market was struck by the global financial crisis in 2009 and the slowdown of the Chinese economy.
Top-quality artworks by master painters boasting a sound provenance sparked heated bidding in salesrooms throughout the year.
Let's take a look at the top 10 most valuable Chinese paintings and calligraphy sold at auction in 2016.