Claude Monet's 'Haystacks' sets new auction record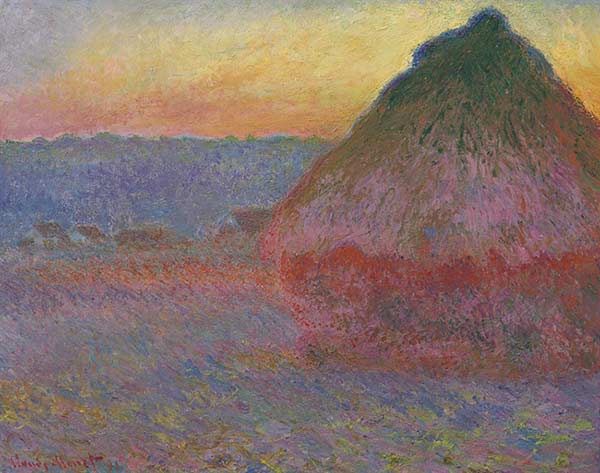 Claude Monet's Haystacks grabs more than $81 million at a Christie's sale in New York on Wednesday. [Photo Provided by Christie's]
French impressionist Claude Monet's Haystacks sold for more than $81 million at a Christie's sale in New York on Wednesday, setting the highest auction record for the artist.
Painted in 1891, Haystacks is recognized as one of finest examples of Monet's Grainstack series. It was ultimately sold to an anonymous client on the phone. The painting, depicting a cone-shaped haystack at dusk, was created when Monet was dwelling at Giverny, a small town northwest of Paris.
When describing the painting, Brooke Lampley, Christie's Head of Impressionist and Modern Art in New York, said, "Monet's Grainstack is the culmination of 25 canvases painted of the same subject in varying light and weather conditions over many months between 1890 and 1891. The precursor to other serial subjects that would come to fruition in the renowned Water Lilies paintings that Monet devoted himself to at the end of his life. It's these works that elevate Monet beyond consummate Impressionist landscape painter, to radical innovator of the 20th Century abstraction."
Christie's reveals that a majority of Monet's Grainstacks series are housed in major art museums around the world, including the Musée d'Orsay, The Metropolitan Museum of Art, the Art Institute of Chicago, and the National Gallery of Scotland, while a few are held in private collections.
The previous auction record for a Monet painting was $80.4 million for Le Bassin aux nympheas from 1919, sold at Christie's London in June 2008 against an estimate of $35-47 million.