US artist Mira Dancy shows her art in Shanghai museum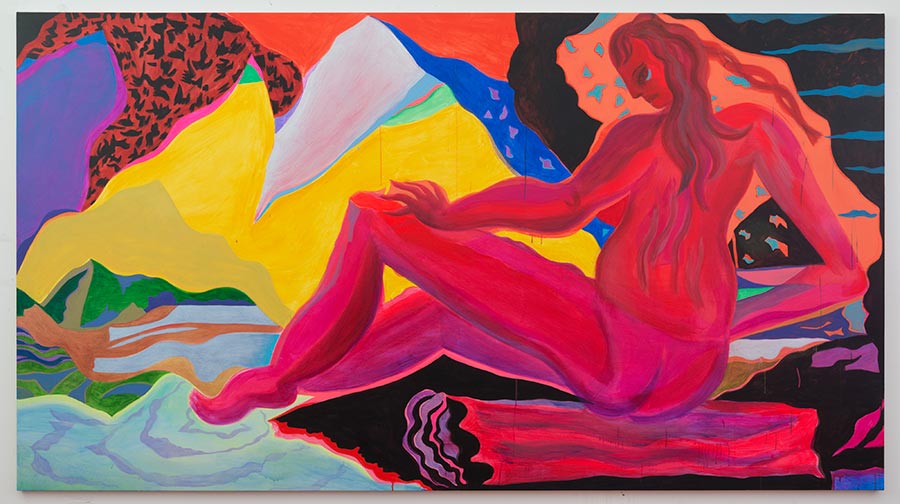 Red Garden (Red Repose) 2016 [Photo provided to China Daily]
At her debut exhibition in China, American artist Mira Dancy, 39, shows images of women that envelope the audience with a liberated, larger-than-life manner.
As the title, Future Woman // Remake Me, suggests, Dancy sought inspiration from ancient goddesses in Greek and Egyptian mythologies, as well as models in billboard advertisements, with an attempt to rewrite the stories of these figures and evoke among the viewers a discussion about the role of women.
The exhibition at Shanghai's Yuz Museum displays Dancy's paintings and installations, some of which were produced during her residency at the museum since Nov 1. They are on show through Jan 15.
The exhibition also inaugurates a series of artist residency project launched by the museum, aiming to provide an environment for foreign artists to learn about China and Chinese culture.