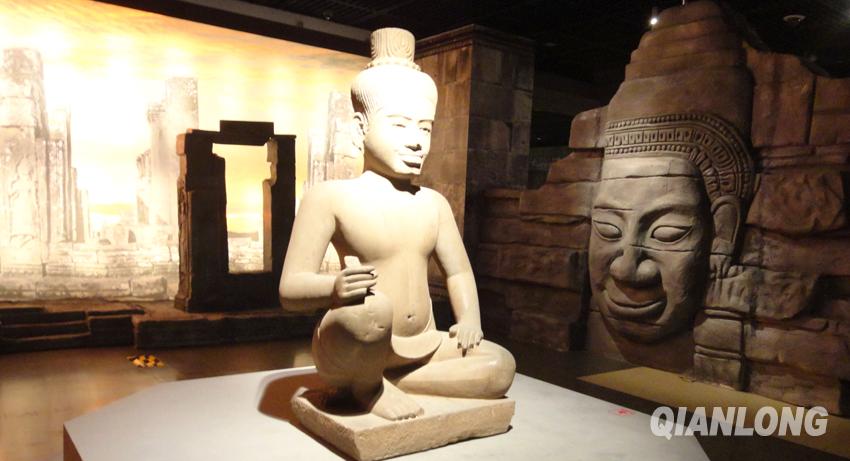 Statue of Angkor art is on display at the Beijing Capital Museum, Dec 26, 2014. [Photo/qianlong.com]
A feature exhibition of Angkor arts,Khmer Smile, is being held at the Beijing Capital Museum, showcasing more than 80 cultural relics.
This was the first time that Cambodia held an exhibition of cultural relics in China. The pieces all came from the National Museum of Cambodia.
The exhibition shows the Angkor arts created by the Cambodian people when its civilization reached its peak during the period from the ninth to 14th centuries.
The exhibition opened Dec 26 and will end March 25.