Booming film industry in past five years: Fast development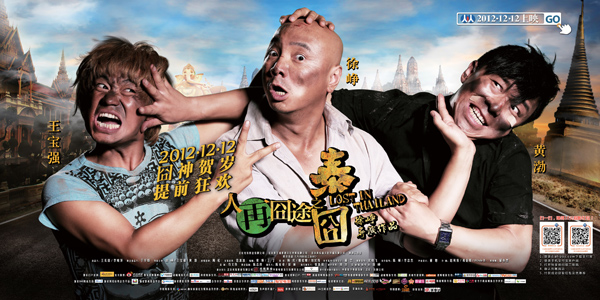 Poster of Lost in Thailand [Photo/Mtime]
Lower budget brings higher yields
Undoubtedly, Lost in Thailand was one of the most profitable domestic films in 2012.
As a successful case for getting a higher ROI (Return on Investment) index, a performance measure used to evaluate the efficiency of an investment, the film took just 60 million yuan for pre-production, investment and marketing, with over 1.2 billion yuan at the box office, according to the film director Xu Zheng.
The same kind also goes to Pleasant Goat and Big Big Wolf: Adventures on The Dragon's Trail, I Love Big Big Wolf and Blood Stained Shoes.
"The huge success of Lost in Thailand is not occasional. The qualified script, proper movie theater schedule, word of mouth and efficient marketing all contributed to its position as the 'film of the year'," said He Lei, a professor of literature at Anhui Normal University.