Bona Film to raise $212m via A-share IPO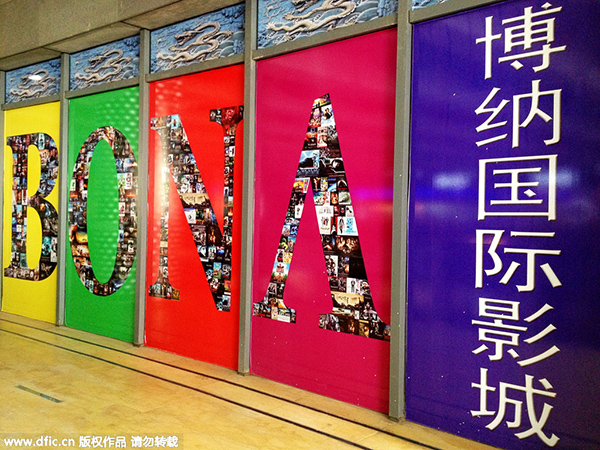 View of a branch of Bona Cinema of Bona Film Group in Suzhou, East China's Jiangsu province, Jan 12, 2013. [Photo/IC]
Chinese film company Bona Film Group plans to issue no fewer than 122 million shares to raise 1.4 billion yuan ($212.07 million) through an IPO, according to the prospectus disclosed Friday on the website of the China Securities Regulatory Commission.
Taking out the issuance expense, the company says it will allot 605 million yuan to eight film projects and 820 million yuan to cinema upgrades and maintenance.
In the first quarter of 2017, Bona achieved 433 million yuan in revenue and a net profit of 49.79 million yuan. In 2016, the revenue and net profit were 190.1 million yuan and 10.2 million yuan respectively.
Bona announced it had completed privatization and its ADS stopped trading on NASDAQ on April 8, 2016.
It later disclosed that it had raised 2.5 billion yuan in its Series A financing on Dec 20.
As shown in the prospectus, current shareholders include Zhejiang Dongyang Alibaba Pictures Company Limited, which holds a 7.72 percent stake, Nyingchi Tencent Technology Company, which has a 4.84 percent stake, and Wanda Film with 1.88 percent stake. Celebrities, such as Zhang Ziyi, also are on the shareholder list.