When food and technology meet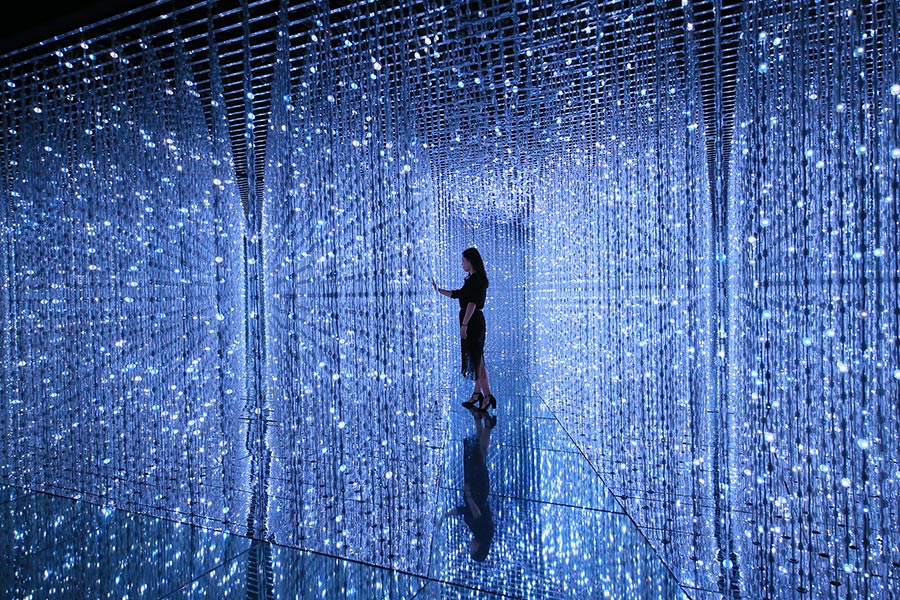 Crystal Universe, an installation by Toshiyuki Inoko, is one of the highlights of teamLab's ongoing show in Shenzhen. [Photo provided to China Daily]
What happens when art, food and technology meet?
Fish swim through diners, birds perch on dishes and butterflies dance around flowers growing on food.
That is what Tokyo-based art group teamLab is offering people in Shenzhen.
The immersive dining room in the southern Chinese city's B. Park restaurant, opened on Oct 1, making it the second of its kind in the world produced by teamLab, an interdisciplinary collective that gathers more than 400 professionals from various fields to create installations combining technology and art.