When food and technology meet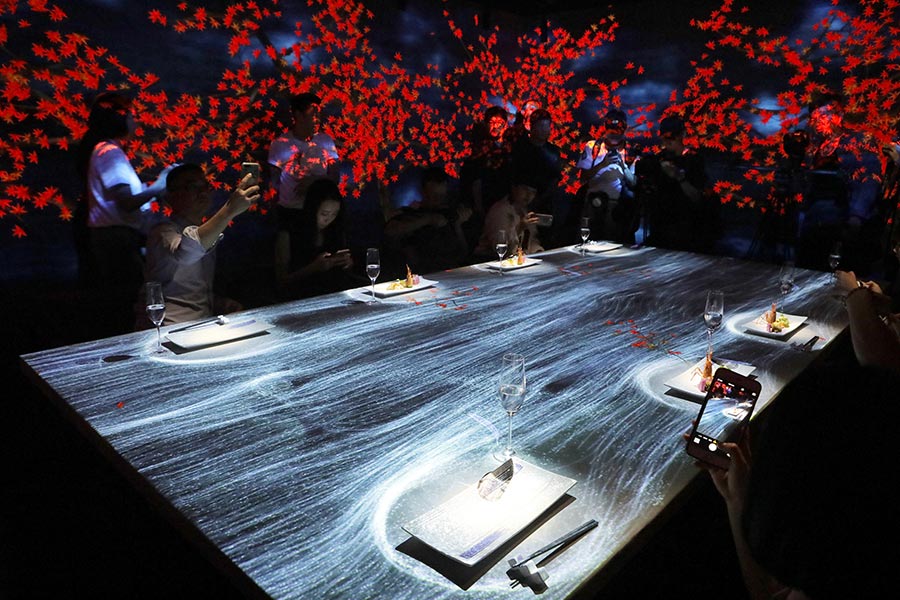 [Photo provided to China Daily]
TeamLab's works rely on multidisciplinary teams of engineers, programmers and architects.
Zhong Qiaorong, a project director with teamLab, says that more than 100 people work in the technology side of the Japanese company. Their works involve lights, sounds, virtual reality and machinery that provide art, which attracts young people who post photos of such shows to social media.
Inoko, who founded team-Lab in 2001, says the world is changing and people's traditional opinion on art should also change.
"Art needs to be interactive," he says. Unlike the conventional experience in art museums-where people prefer to appreciate art by themselves or in a quiet environment-Inoko's works need many people's involvement, he explains.