When food and technology meet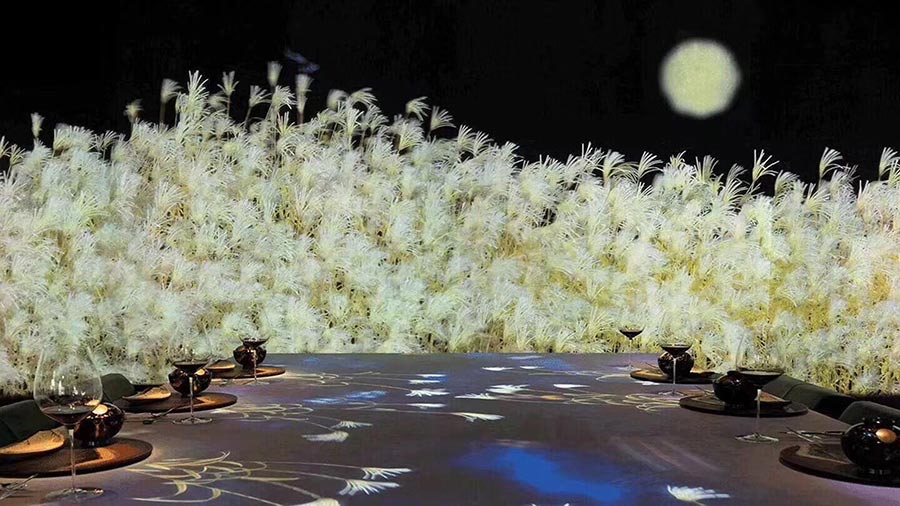 [Photo provided to China Daily]
The first such art restaurant opened in Tokyo in April.
The eatery in Shenzhen is an upgraded version of its Tokyo counterpart, with enhanced technology, says Toshiyuki Inoko, teamLab founder.
When a plate of food is placed on the table, sensors recognize it and project realtime animations on it, accompanied by matched animations covering the walls and a long dining table. During the 11-course kaiseki dining experience, the scenes change based on each dish offered, including blazing maples, waterfalls, bamboo forests and yellow reeds.
People can interact with the animation by either touching them or moving their plates. For instance, birds fly away from one's dish to trees on the wall if a person touches it.
"The challenge lies in the recognition part: how to let our system accurately recognize plates, wineglasses and customers' belongings put on a table, like phones, keys or wallets," says Inoko.