When food and technology meet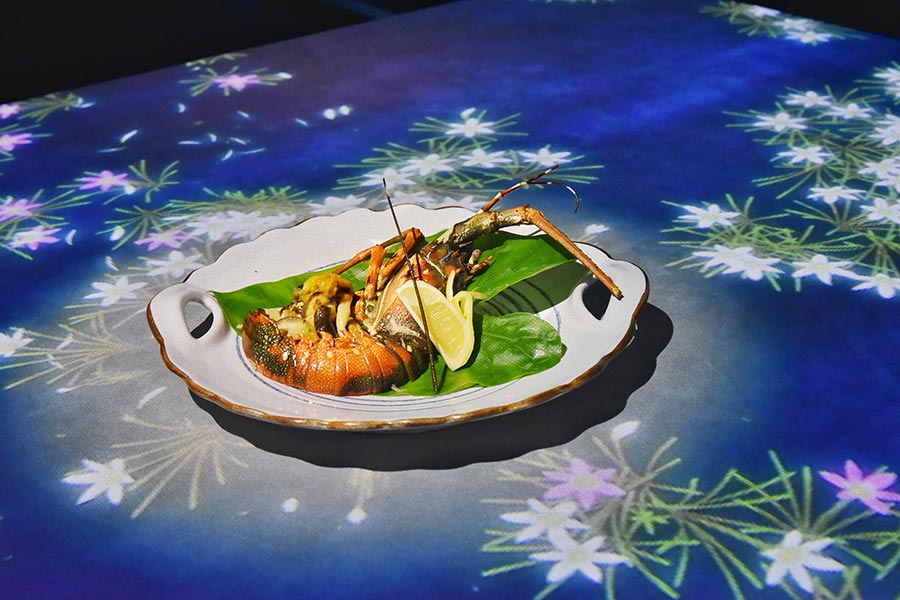 A dining table comes alive with projected animation works created by teamLab artists at a Shenzhen restaurant. [Photo provided to China Daily]
Technology is the canvas on which such art is produced.
"It breaks the boundaries between artworks and viewers, allowing them to interact with each other," the 40-year-old artist adds.
Digital art installations by Inoko and his "ultra-technologist" team have intrigued visitors to their shows across the world, including in London, New York and Tokyo in recent years. And, visitors in China are no exception.
By the end of September, the number of visitors to team-Lab's ongoing show in Shenzhen had reached 300,000. The show, the biggest ever by team-Lab, opened in Shenzhen in July, with 16 large-scale interactive and digital art installations in an exhibition space about the size of six tennis courts.
Half of the works on display are interactive installations designed for children. The rest are digital installations, including a 56-meter-long screen with various animals made up by flowers "walking" on it.