When food and technology meet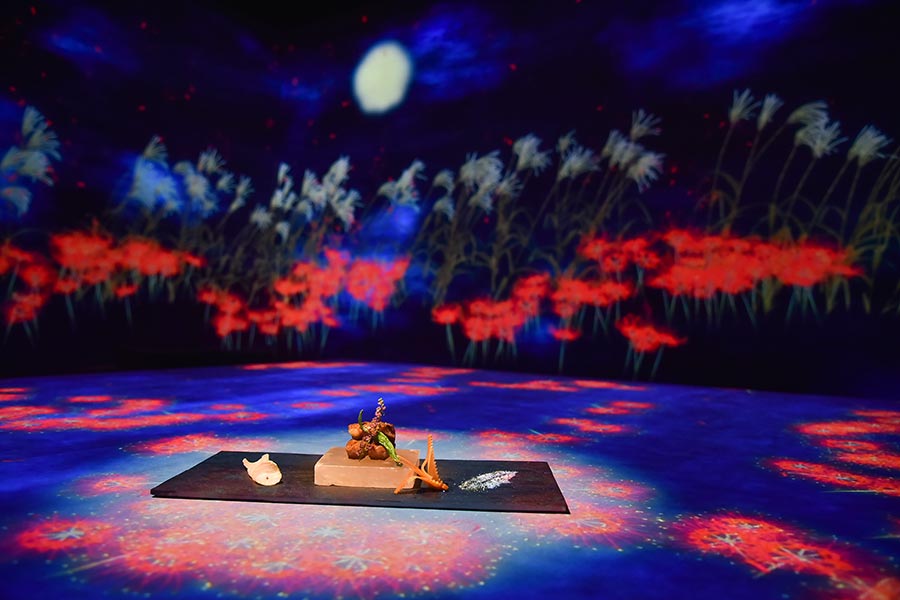 [Photo provided to China Daily]
Inoko takes his work Forest of Resonating Lamps displayed in Shenzhen as an example. It consists of thousands of lamps that can resonate with people's behavior. Visitors are aware of others' presence in the same space according to the changes of lights on the other side of the show room.
"All my works are exploring the relationship between humans and nature, as well as how people should get along with the world," he adds.
That's why teamLab artists widely use elements from nature, such as waterfalls, flowers, trees, forests and animals, to create an interactive world with the visitors involved, Inoko explains.