When food and technology meet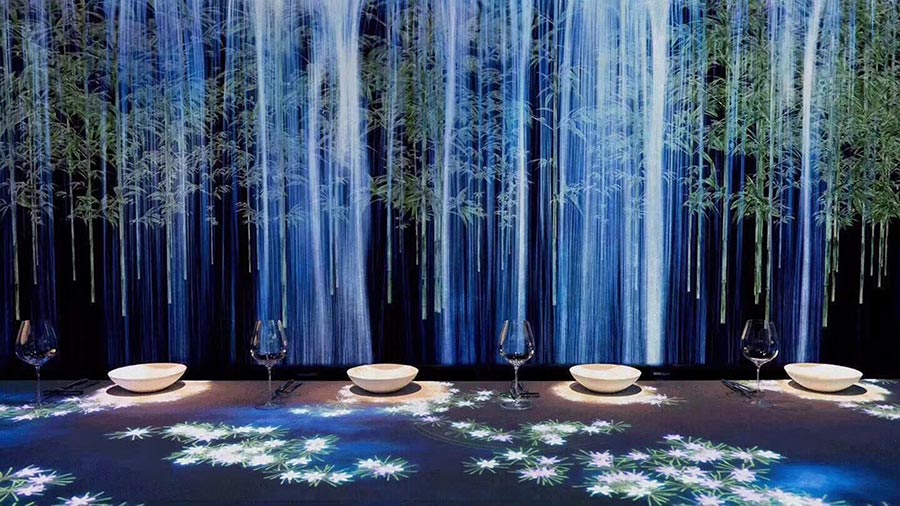 [Photo provided to China Daily]
Talking about the art restaurant, Inoko says he was inspired by the patterns on porcelain wares produced in Arita in Japan when teamLab displayed interactive installations there in 2014. One year later, his art collective created interactive works involving plates and cups at a coffee shop in Paris-that's where the idea to set up a multisensory dining room came from.
"People are an important part in our works. Diners at a table may not know each other. But the animations inspired by the dishes (served) can react to each other based on their behavior and make a better world together," Inoko says.
The eatery offers eight seats per meal. Each is priced at 2,500 yuan ($378).
The newly opened restaurant and teamLab's show are both brought to Shenzhen by Blooming Investment, a local company that focuses on art and culture projects.