Pingyao in Shanxi enters global film circuit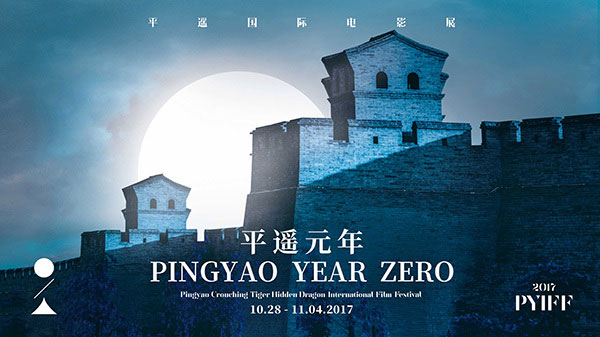 Poster of the 1st Pingyao International Film Festival. [Photo/pyiffestival.com]
Pingyao county, located in Shanxi province, boasts much more than houses built in ancient traditional styles. It is also a popular locale for global artistic events.
After the 17th Pingyao international photography festival held in September, the city will witness the inaugural edition of Pingyao International Film Festival (PYIFF) which will take place between Oct 28 and Nov 4.
Initiated by Chinese filmmaker Jia Zhangke and prestigious festival director Marco Muller, the first PYIFF will celebrate the latest achievements in international cinema, as well as promoting works from young Chinese directors.
Borrowing from director Ang Lee's famous film, it has named two sections "Crouching Tiger" and "Hidden Dragon". The first is dedicated to promoting the debut or second work by new directors, and the latter to genre films.
During the festival, audience will see more than 40 motion pictures from 18 countries, including many award-winning works such as Sweet Country by Warwick Thornton and Les Fantomes d'Ismael by Arnaud Desplechin, selected by a group of experts.
With his vision and expertise, the founder Jia Zhangke aims to build a unique position for PYIFF in the future. In Jia's words, PYIFF is a small-scale event with a grand perspective.
"We possess many different features compared with Shanghai International Film Festival or Xining FIRST International Film Festival," he said in a news conference early this year. "PYIFF is more like Sundance Film Festival."
The festival will also form an audience panel to award popular films, actors and actresses. The 50 reviewers will be chosen through social media platform Sina Weibo.
For more information, click here.