Art show to mark 100th anniversary of De Stijl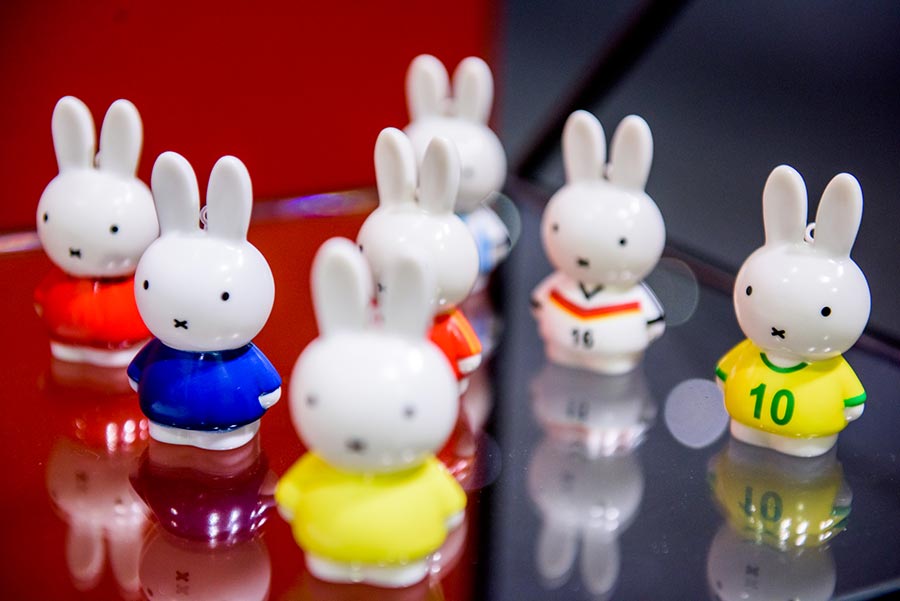 [Photo provided to China Daily]
An art show inspired by works of Piet Mondrian, Theo van Doesburg, Gerrit Rietveld and some other Dutch artists was held from Sept 28 to Oct 6 during 2017 Beijing Design Week.
The show, entitled 100 Years of De Stijl — Revisit and Reflection, was to display original pieces and the ones created on the basis of De Stijl, Dutch word for "the style", or the Neo-Plasticism.
De Stijl, an artistic movement founded in the Netherlands since 1917, advocated abstraction and simplification through pure colors and geometrical images, the style of which could be observed in the art pieces of Mondrian, one of its founders and leading figures.
Back then, the name was also used for a magazine which was considered as the tie holding together the participant artists of the movement.
The magazine was published by Van Doesburg, a Dutch painter, designer, writer and critic who was also one of the founders of De Stijl.
Outstanding pieces on display in Beijing to mark De Stijl's 100-anniversary included the Red and Blue Chair designed by Gerrit Rietveld, a Dutch furniture designer and architect.
With 15 pieces of wood perpendicular to each other, screws rather than traditional tenons were used to fasten the structure of the chair. In 1923, Rietveld recolored the chair with the three primary colors to emphasize the structure of the chair, which led to its later fame.
As a furniture designer, Rietveld, in hope to present a new European form and style after the devastation of World War I, had always dreamed of mass production of furniture rather than handmade ones so as to create a Utopia with harmonious order of human society.
Fashion inspired by De Stijl was on show, as well as an introduction of Dick Bruna, creator of Miffy and the late illustrator and graphic designer.
Other exhibits included paintings and installations of renowned Chinese artists like Liu Ye, Ding Yi and Zhao Gang, as well as Hans Fonk, founder and owner of the magazine OBJEKT, which is dedicated to articles about art, antiques, modern design and architecture.
The show, hosted by OBJEKT Asia under the commission of the Dutch embassy in Beijing, was among the winners of Cultural Inheritance and Innovation Award of 751 Int'l Design Festival this year.