China's major archaeological finds in last five years (part 1)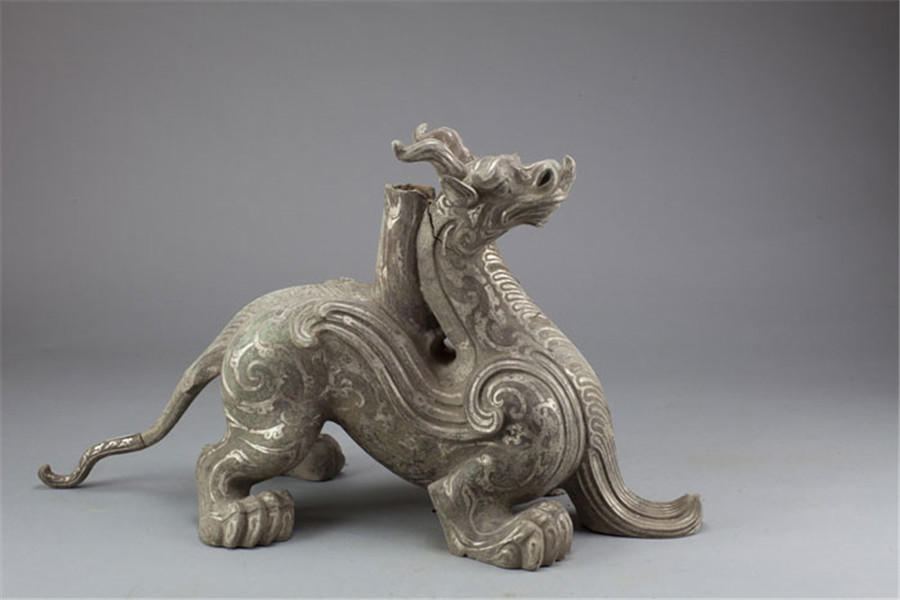 Bronze figurine of a beast is unearthed from the Western Han Jiangdu Imperial Mausoleum in Xuyi, Jiangsu province. [File photo]
Western Han Jiangdu Imperial Mausoleum in Xuyi, Jiangsu province
Liu Fei's mausoleum has been found in present-day Xuyi county, East China's Jiangsu province.
Threatened by quarrying, archaeologists from the Nanjing Museum performed a "rescue excavation" of the site from 2009 to 2011.
The mausoleum contains three main tombs, 11 attendant tombs, two chariot-and-horse pits, two weaponry pits and the remains of an enclosure wall that originally encompassed the complex.
Together, more than 10,000 sets of fine artifacts, such as exquisite items made of bronze, silver, gold, and jade, have been unearthed.
Later, evidence showed the deceased in tomb No.1 was Liu Fei, first king of Jiangdu State of the Western Han Dynasty.
The Western Han Jiangdu Imperial Mausoleum in Xuyi of Jiangsu province was listed as one of China's top 10 archaeological discoveries in 2011.