China's major archaeological finds in last five years (part 1)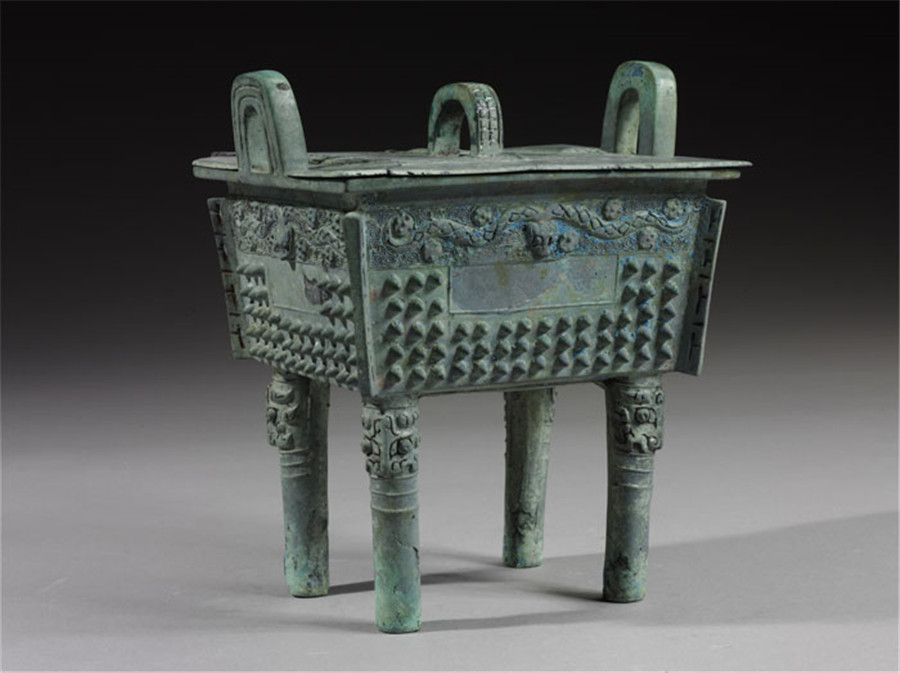 A bronze tripod is unearthed from the Yejiashan cemetery for the Dukes of Zeng State in Suizhou, Hubei province. [File photo/Chinese Archaeology]
Yejiashan cemetery for the Dukes of Zeng State in Suizhou, Hubei province
Yejiashan cemetery for Dukes of Zeng State is in Jiangzhai village, Xihe town of Suizhou, Central China's Hubei province.
Some 65 burials and one pit with sacrificial horses have been found at the site, together with 739 pieces (sets) of bronze, ceramic, porcelain, and lacquer relics, as well as wooden, jade and stone objects.
Scripts related to Marquis Zeng and Marquis Zeng Jian also were discovered on the bronzes unearthed from several tombs, indicating that the graveyard should be related to the Zeng State or Marquis Zeng during the early Western Zhou Dynasty (c. 11th century-771 BC).
The discovery is of great significance in several aspects. It was the first discovery of a high-level noble cemetery, like the Yejiashan cemetery, in Hubei's archaeological history during past 30 years.
The well-preserved artifacts unearthed are of great value to study the Western Zhou culture in the Han River reaches in Hubei.
The excavation may also become an important breakthrough for studying the Zeng State during the Western Zhou Dynasty.
Yejiashan cemetery for the Dukes of Zeng State in Suizhou of Hubei Ppovince was listed as one of China's top 10 archaeological discoveries in 2012.