China's major archaeological finds in last five years (part 1)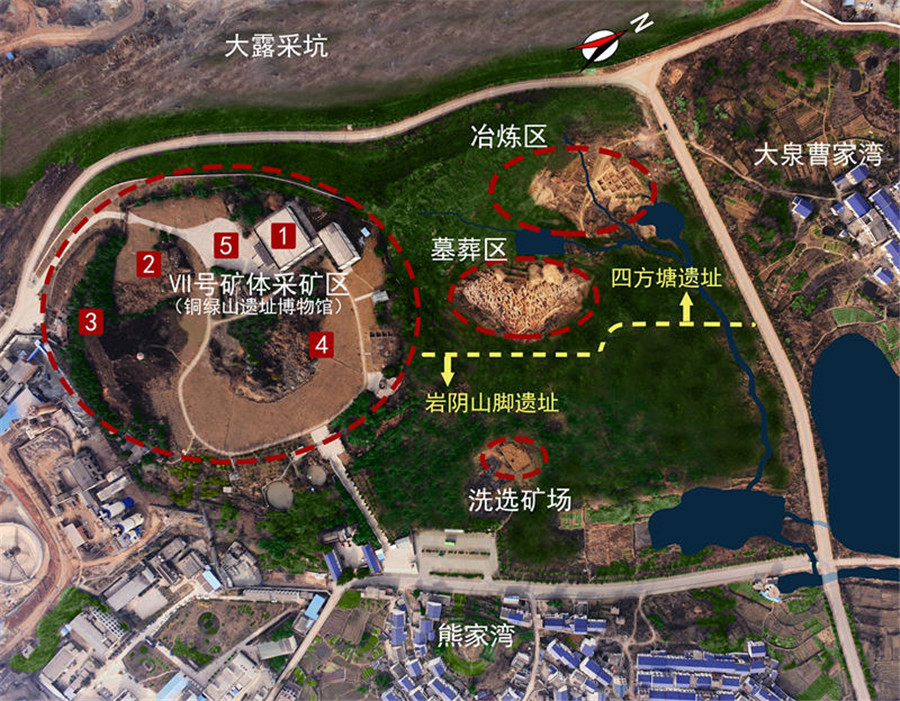 A file photo illustrates the Sifangtang site in Daye city, Central China's Hubei province. [File photo]
Sifangtang site at Tonglushan, Hubei province
Archaeologists discovered tombs at mining sites that could date back to as early as the Western Zhou Dynasty (1100-771 B.C.) and the Spring and Autumn Period (770 - 475 BC).
The excavation covers an area of 2,275 square meters and 135 tombs were discovered.
More than 170 pieces of bronze, pottery and jade relics were retrieved from these tombs in Daye city, Central China's Hubei province.
Archaeologists believe that some of the tomb occupants could have been managers of the mine, whose burial objects were weapons used to protect the site. Others, buried with malachite and iron ore, could be miners or technicians.
An examination of cinders found bronze content between 0.49 and 0.68 percent, suggesting a high level of skill in smelting.
A variety of people were buried in the cemetery regarding their social status and occupations. It is thus vital to cast light upon the labor resource and management of miners in ancient China during the Western Zhou Dynasty and the Spring and Autumn Period.
Sifangtang site at Tonglushan, Hubei province was listed as one of China's top 10 archaeological discoveries in 2015.