China's major archaeological finds in last five years (part 1)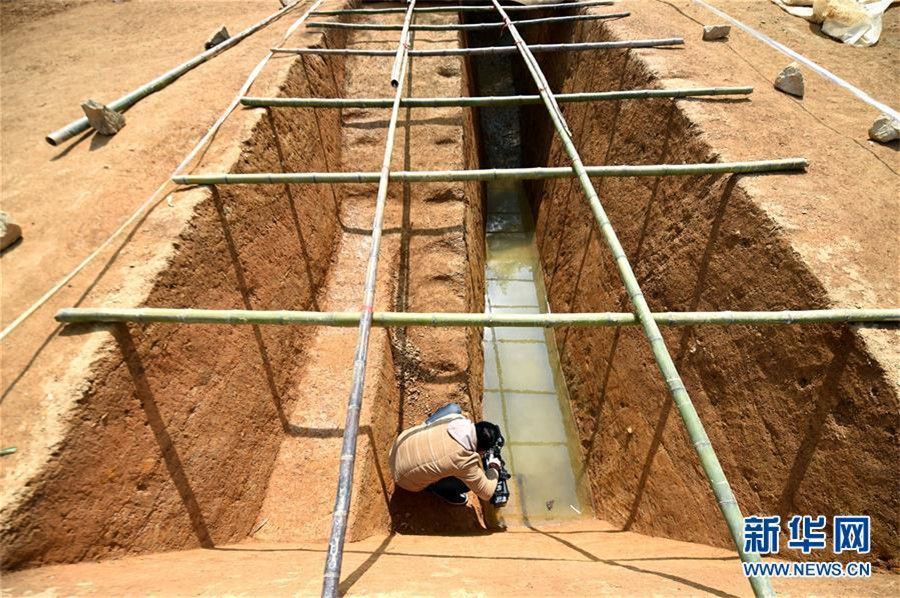 A photographer takes a picture of the archaeological excavation site in Pingyao township, Hangzhou city, Zhejiang province, March 15, 2016. Archeologists have excavated 11 dikes near the ancient city of Liangzhu that existed about 4,500 to 5,300 years ago in the Yuhang district of Hangzhou. [File Photo/Xinhua]
Liangzhu hydraulic project site in Hangzhou, Zhejiang province
Researchers attribute the disappearance of the Neolithic Liangzhu culture, which dates back about 5,000 years in the Yangtze River delta, to environmental changes, such as floods.
However, the discovery of a hydraulic project at a site in Yuhang district, on the northern outskirts of Hangzhou, East China's Zhejiang province, shows that people at the time were adept at building city-states and protecting them from rising waters.
During excavation, the ruins of several large man-made mounds were found, which turned out to be dikes that formed three reservoirs.
The project, which is believed to be one of the earliest of its kind in China, comprises 11 dams that protected Liangzhu's ancient cities from summer floods. Also, they formed water reserves that served as transportation channels.
Liangzhu hydraulic project site in Hangzhou was listed among China's top 10 archaeological discoveries in 2015.