China's major archaeological finds in last five years (part 1)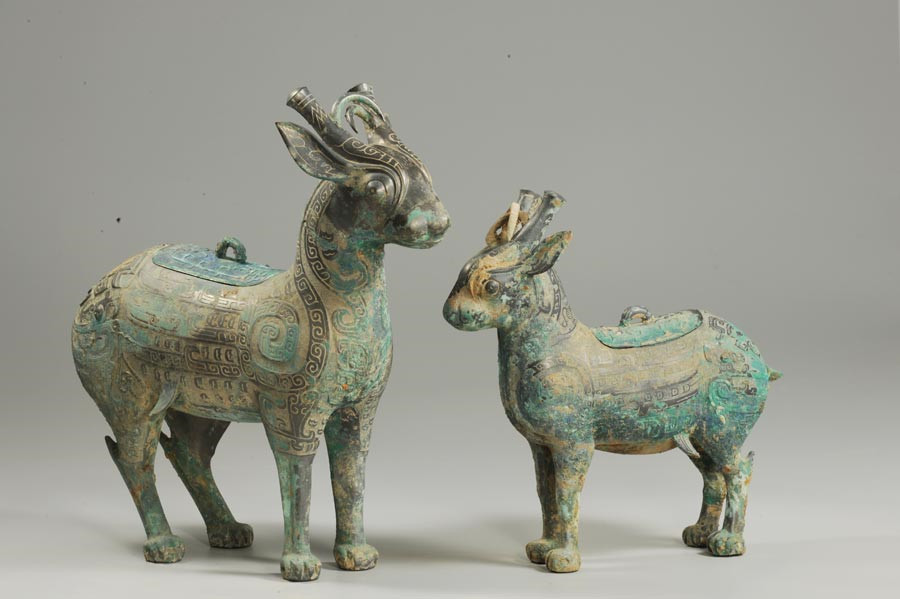 Bronze figurines of beasts were unearthed from the Shigushan Tomb dating from the Western Zhou Dynasty in Baoji, Shaanxi province. [File photo]
Shigushan Tomb of the Western Zhou Dynasty (c.11th century-771 BC), Baoji, Shaanxi province
A total of 230 sets of burial offerings were unearthed from 15 burials in the cemetery, including 92 bronze ritual vessels with inscriptions and clan symbols.
Some of the vessels with inscriptions are important for the establishment of a finer chronological framework of Western Zhou remains.
The discovery provides important clues to study Western Zhou burial practices, as well as its history, culture and ritual system.
The Shigushan Tomb of the Western Zhou Dynasty in Baoji of Northwest China's Shaanxi province was listed in China's top 10 archaeological discoveries in 2013.