Is China's film market suffering from heatstroke?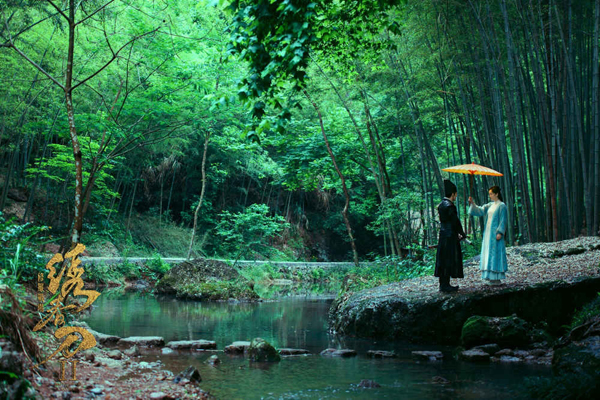 A scene from "Brotherhood of Blades 2". [Photo/VCG]
But all of a sudden, the film industry witnessed such a disappointing situation to happan.
Data from the China Movie Data Information Network shows that the total box office in the first half of 2017 amounted to 27.2 billion yuan (4.03 billion US dollars), up only by 10.5 percent - a big dip from previous years' rates ranging from 21 percent to 48.9 percent.
Meanwhile, from January to June, a total of 194 Chinese films hit the screens, accounting for 39 percent of the total box office, while the 41 foreign films contributed to the other 61 percent.
Among the 10 films with the highest revenues, only three were domestic films, with "Kung Fu Yoga" starring Jackie Chan in second place, taking 1.75 billion (260 million USdollars).
Foreign films, including "Despicable Me 3", "Baby Driver" and "Cars 3", are expected to be big challengers to domestic films.
Several Chinese films have rearranged their dates of release to avoid clashing with their foreign rivals.
At the same time, lack of blockbusters has been bothering the Chinese film industry this year.
The newly-released film "Brotherhood of Blades 2" only earned around 200 million yuan (29.6 million US dollars).
The booming Chinese film market has been cooling down since 2016.
The total box office last year exceeded 45 billion yuan (6.77 billion US dollars), far off the estimated 60 billion yuan (8.9 billion US dollars) at the beginning of the year.
The 3.73-percent year-on-year increase is a disappointing contrast to previous year's 48.7 percent rise.
However, most insiders took the slowdown positively, saying that the Chinese film market has been turning towards a more reasonable direction.
"The quantity of our film supply has been increasing, but the efficiency of the supply has been declining. What we need to address is how to elevate the quality of the domestic films, so as to raise the efficiency and to rationalize the supply structure," said Ren Zhonglun, chairman of Shanghai Film Group, in an interview with Guangming Daily.
"The domestic films should show more respect to the audience," said Wang Zhonglei, Huayi Brothers Media Corp., adding that the Chinese audiences' percipient and aestheticism have been much elevated in recent years, and therefore requiring high-quality films.