Is China's film market suffering from heatstroke?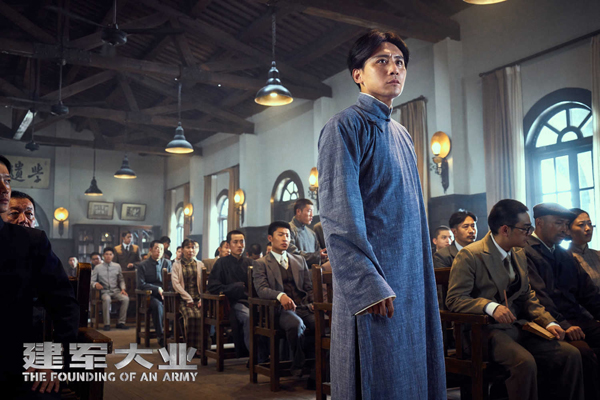 A scene from "The Founding of an Army" [Photo/VCG]
With temperatures soaring to almost 40 degrees Celsius in some parts of China, the war of the summer blockbuster in the film market is also entering its hottest period.
However, the film market seems to be suffering from heatstroke this summer.
According to Mtime.com, one of China's top film news sites, as of July 23 the monthly box office only took 3.01 billion yuan ($450 million).
And with just a week to go, there is still a gap of 15 billion yuan ($2.22 billion) to match the figures from the same period last year.
Last Saturday, the box office took 149 million yuan (US$22.07 million), one of the poorest Saturday takings in the past three and a half months.
Two domestic films, "The Founding of an Army" and "Wolf Warrior 2," are scheduled to be screened before the end of July, and whether they can boost the sluggish market remains to be seen.
The summer holiday season, which is usually considered to last from June 1 to August 31, is one of the busiest in the Chinese film market.
Statistics show that from 2014 to 2016, the summer releases' box office accounted for 30.5 percent, 28.3 percent and 27.3 percent of the whole year's revenue, respectively.