Breath of fresh air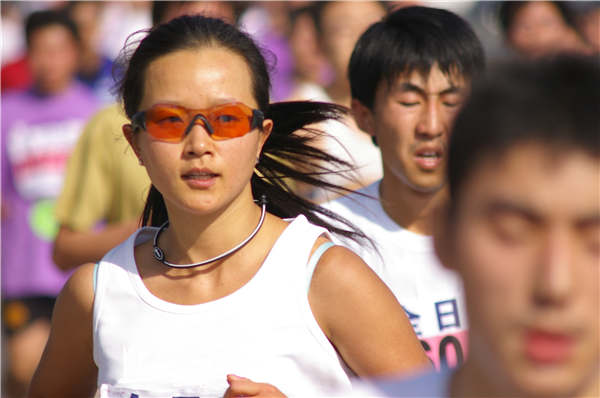 Qian Haiying, founder of the Banff China film festival that promotes outdoor and nature documentaries, is herself a fan of outdoor sports-diving, running and skiing.
"Above all, it has no impact on animals in the wild because it is virtual. People can enjoy watching the virtual creations, and simply look and learn," Qian says.
"This year, we have brought LightAnimal to Beijing, hoping more people, children in particular, can discover the mystery of the ocean," she adds.
Two months ago, Qian saw an online news story about a sperm whale stranded at a port in Shenzhen, South China's Guangdong province. The whale later died.
She was sad about the whale and determined to do something for marine creatures.
In this year's film festival, she proposed an environmental initiative, "Say No to Plastic".
"Each time I have gone diving with my teammates, I have witnessed the terrible impact of plastic on the whole ocean and living creatures," Qian explains.
"The plastic can be broken into extremely tiny parts. Some of them will go into the bodies of maritime creatures while others, mixed with sea salt, will be consumed by us humans again."