Breath of fresh air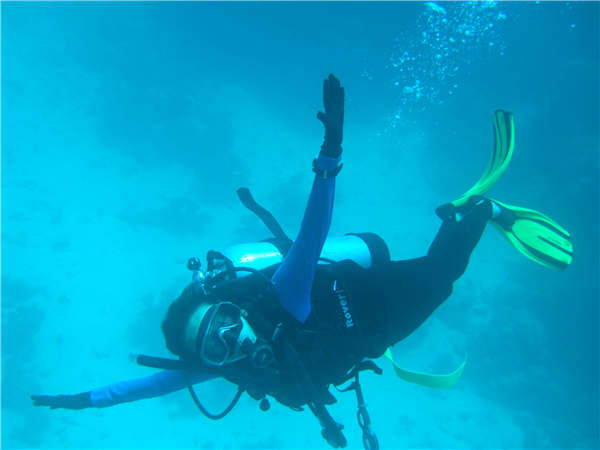 Qian Haiying, founder of the Banff China film festival that promotes outdoor and nature documentaries, is herself a fan of outdoor sports-diving, running and skiing.
Regarded as the "Oscars of outdoor sports", the Banff Mountain Film Festival was launched by two renowned climbers, John Amati and Chic Scott, in the Canadian town of Banff in 1975.
As an international film competition and an annual presentation of short films and documentaries about mountain culture, sports and environment, it has become a popular gathering of outdoors enthusiasts, including sports fans, adventurers, photographers, filmmakers and environmentalists from around the world.
As an enthusiast of marathons, diving, skiing and skydiving, Qian first attended the Banff Mountain Film Festival in Canada in 2009. There was no such kind of event in her homeland, and Qian came up with the idea to bring the festival to China.
Qian says the festival is growing as enthusiasm for outdoor sports grows.
A light show titled LightAnimal has been incorporated this year, showcasing the possibilities of education about animals in a spectacular way.
LightAnimal is a digital exhibition providing virtual encounters with any animal species. Its moving images can be shown in any kind of venue, small or large, and it is interactive.
"LightAnimal can show and explain the animals' behavior in a way that would be impossible to see in a captive environment. LightAnimal creatures are also interactive, which means that they can perceive and react to members of the audience who stand in front of the screen," says Haruyoshi Kawai, director and animator of the LightAnimal project team.