Tencent Pictures aims to help young filmmakers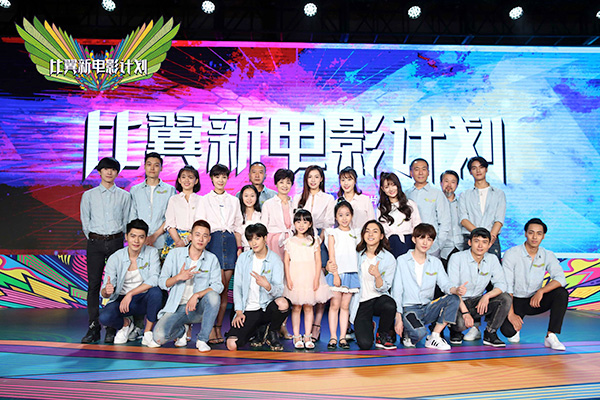 Cast members of the 10 online movies during the Beijing event on May 26. [Photo provided to China Daily]
Hollywood studio Fox International Productions has joined a Chinese project to support young Chinese directors and online movies.
Flying Wings New Film Program, launched by Tencent Pictures, the movie body of Chinese tech company Tencent Holdings Ltd, released the first slate of 10 online movies on May 26.
Fox International Productions is acting as the production supervisor of the project, weighing in with its content-development know-how and international expertise.
All the movies have been adapted from popular comic series shown on Tencent's online platforms and a few are expected to be released this year.
Through a video message released at the May 26 event, Tomas Jegeus, president of Fox International Productions, asked young Chinese directors to dedicate themselves to creating high-quality works in personal styles.
Fox International Productions, a division of 20th Century Fox Film, has produced and released more than 50 local films in 11 countries since 2008.
Edward Cheng, vice-president of Tencent and CEO of Tencent Pictures, said that such projects will help young talents gather experience for the future.