Ancient animal-shaped artifacts on display in Sichuan museum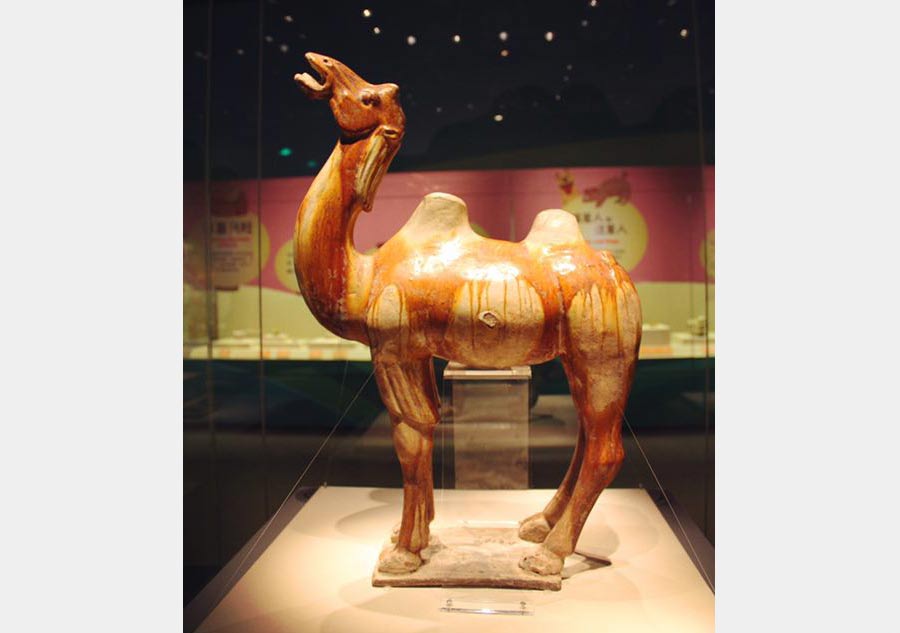 A tri-colored glazed pottery horse of the Tang Dynasty (618-907). [Photo by Huang Zhiling/chinadaily.com.cn]
Children visiting the Jinsha Site Museum in Chengdu, Sichuan province on Thursday had a pleasant surprise.
"We expected to see only cultural relics which we could not fully understand. Instead, we came across interesting artifacts in the shape of animals," said Liu Yiwen, a 9-year-old pupil from Chengdu Paotongshu Primary School.
The artifacts including an angry bird, rolling lion, tiger with its mouth open and dumbstruck money, she said.
To provide a venue for children to have an ABC of cultural relics in an entertaining fashion, the Jinsha Site Museum and Guangdong Museum are jointly hosting a so-called "All Things Have a Soul: Marvelous Zoo of Animal Style Artworks" exhibition.
The exhibition started on June 1 and ends on August 27.
On display in the exhibition in the Jinsha Site Museum are 150 ancient artifacts dating back to the Shang Dynasty (c. 16th century-11th century BC) to the Qing Dynasty (1644-1911).