Ancient animal-shaped artifacts on display in Sichuan museum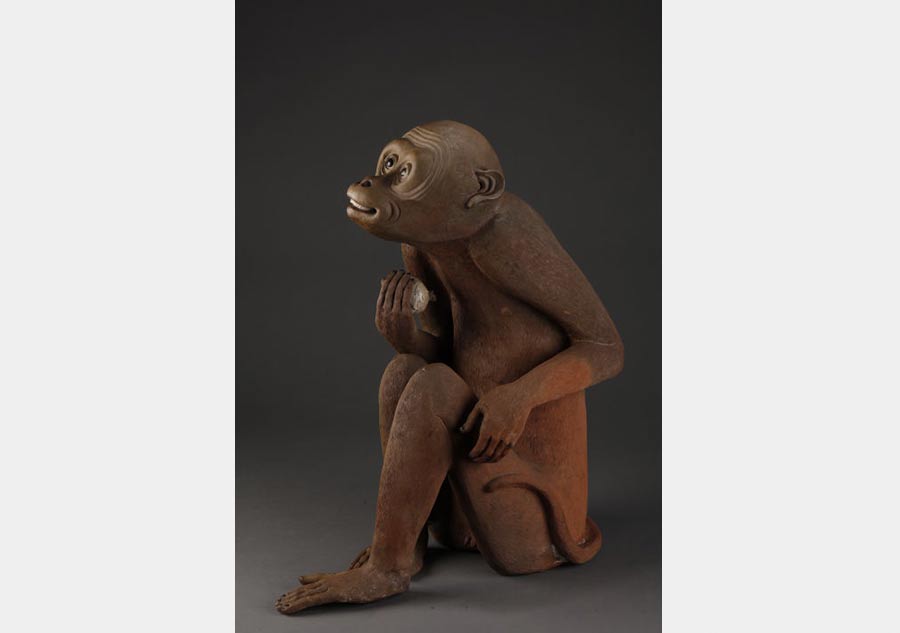 A pottery monkey was made in the Qing Dynasty (1644-1911). [Photo by Huang Zhiling/chinadaily.com.cn]
The overwhelming majority of the artifacts are from Guangdong, said Tao Xiaoli, an information officer with the Jinsha Site Museum.
Her museum is best known for a sunbird gold foil unearthed in 2001 at a site not far from where it is on display now.
Measuring 12.5 cm in diameter and weighing 20 grams, the sunbird gold leaf believed to be 3,000 years old is a mere 0.02 cm thick. It has four birds cut out of it.
The State Administration of Cultural Heritage adopted the sunbird gold foil as China's symbol of cultural heritage in 2005.
Explaining its choice, the administration cited its exquisite craftsmanship and representation of the worship of the sun.