Sci-fi thriller set to hit mainland screens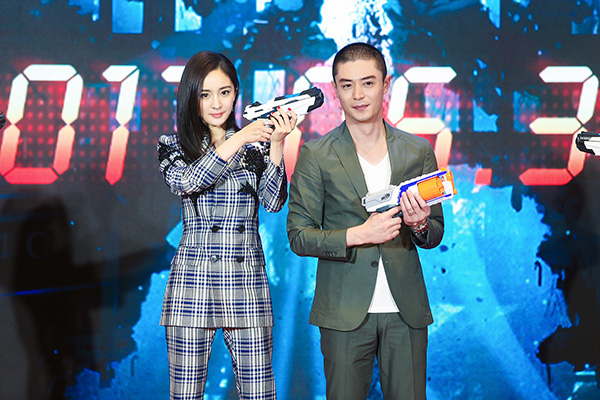 Yang Mi and Wallace Huo lead star the upcoming sci-fi thriller Reset [Photo provided to China Daily]
After winning an award at the Houston Worldfest International Film Festival in the United States for sci-fi thriller Reset, Yang Mi was in Beijing to promote the film.
Set in 2025, Reset follows a female physicist's adventure to rescue her son.
The film is set to open across the Chinese mainland on June 30.
Yang, 31, stars as the physician, while Taiwan pop star Wallace Huo is the criminal. It marks their reunion on screen after eight years.
The last time they were together was in 2009, in the fantasy TV series Chinese Paladin 3.
Reset also has another big name: Chinese martial arts legend Jackie Chan, who produces the film.