What's on in Beijing (May 6-12)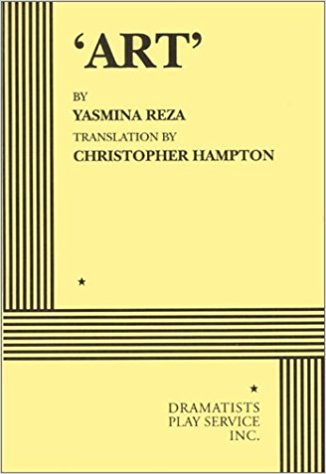 [Photo/amazon.com]
The play of Art
For the last 20 Years, French writer Yasmina Reza's Tony award-winning comedy Art has been a worldwide hit. As one of the most successful theatrical productions of the 21st century, it has taken over $250 million at the global box office. Next week, Beijing stage lovers will have the chance to see the classic show (played in English) in all its pared-down glory in Gulou's Penghao Theater.
The play follows the friendship of three middle-aged, middle class men, Serge, Marc, and Yvan, as their friendship deteriorates because Serge spends 100,000 euros ($760,000) on a painting. The problem: the painting is nothing more than a blank white canvas.
The painting prompts quarrels among them and challenges their friendship which turns out to be more fragile than they thought.
The play's examination of the true meaning of art may resonate with people but it's also a look into the complicated and ever-changing nature of long lasting friendships.
If you go:
7.30-9 pm, May 11-13 / 2.30-4pm, May 14. Penghao Theater, 35 East Mianhua Hutong, Xicheng district. 010 6400 6472
Ticket: 100 yuan / 70 yuan for students