Soprano to sing French art songs in Chinese cities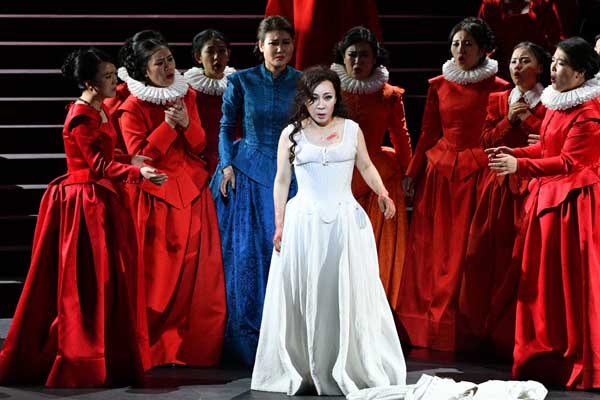 Zhang Liping will perform operas in Beijing, Wuhan and Changsha later this month. Wang Xiaojing / Provided To China Daily
More than a decade ago, soprano Zhang Liping became the first Chinese-born singer to play a lead role with the New York Metropolitan Opera in Giacomo Puccini's Madame Butterfly.
During her stay abroad, she also performed in operatic productions in Europe and the United States, such as La Traviata, Turandot, Faust and Carmen.
She returned to China in 2006 and has since worked as the director of the department of vocal music and opera at the Central Conservatory of Music in Beijing.
Zhang will hold a concert in the city on May 12, when she will highlight French composers Gabriel Faure, Henri Duparc and others from French operas. Similar concerts will also be staged in Wuhan on May 19 and Changsha on May 21.
"I have had a special love for French art songs ever since I was a student. Singing an art song is like reading a poem," says Zhang.
The soprano says it requires knowledge of French language and culture to interpret the songs.
"I made the program list according to the most representative composers of French art songs," says Zhang, adding that she knows art songs don't have a market in China yet.
But she hopes that will change.
"Arts songs are soft, slow and beautiful," she says.