Sino-Japan cartoon concert offers look into subcultures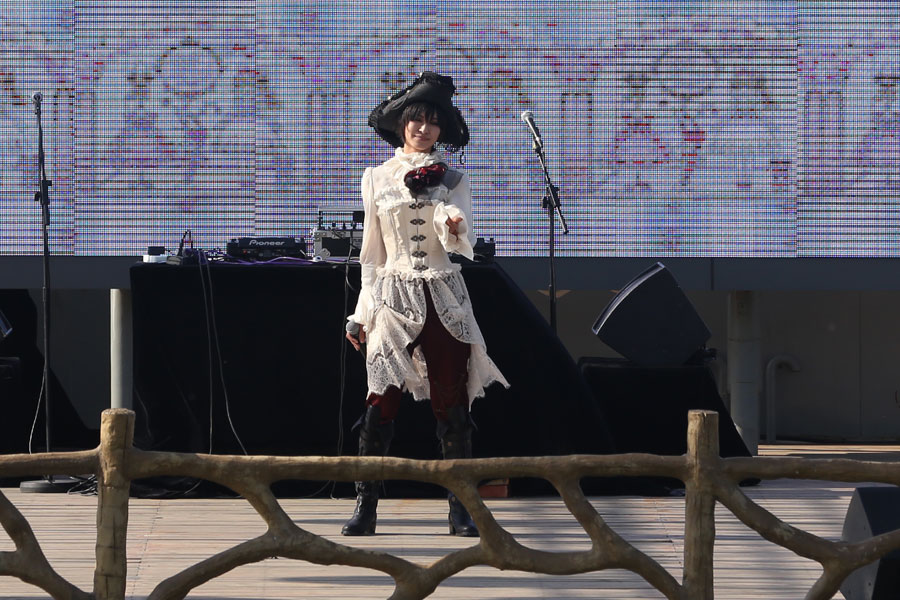 Japanese lolita model Akira performs on stage at the Sino-Japan cartoon concert. She is the creator of the "Prince" lolita style. [Photo provided to chinadaily.com.cn]
The Sino-Japan cartoon concert celebrated the 45th anniversary of the normalization of Sino-Japanese diplomatic relations and gave impetus to the 2017 Japan Film Week on Saturday in North China's Hebei province.
Nine lolita models from both China and Japan sang popular songs from animations including Sailor Moon, Digimon and - one of the most influential cartoons in China - Lotus Lantern.
Lolita culture is a fashion subculture originating in Japan based on Victorian and Edwardian clothing, but the style has expanded much further beyond Japan.
The original silhouette is a knee length skirt or dress with a "cupcake" shape, but has expanded into various types of clothing, including corsets and floor length skirts. Blouses, knee high socks, or stockings, and headdresses are also worn.
Lolita fashion has evolved into several sub-styles and the subculture is present in many parts of the world.