Play spotlights personal struggle of women in rural China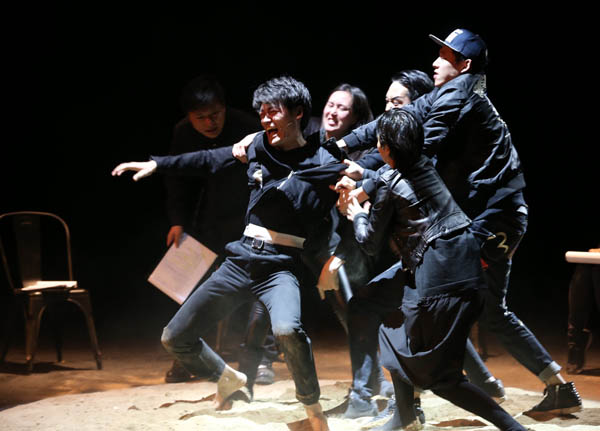 Wan Fang's new play The New Wilderness focuses on a woman's struggles. It is directed by Lithuanian theater director Ramune Kudzmanaite and stars Wang Ji and Feng Xianzhen. [Photo by Guo Yanbing/ China Daily]
A woman is seen walking toward a spotlight onstage under which a circle is drawn in sand.
"You are back. You must be tired. Have a good rest and we can talk tomorrow," the actress tells the actor who plays her husband.
"It's been 18 years. I want a divorce," the actor responds after a long silence.
As the story develops, they walk back and forth, and emotions erupt.
During a recent night at the Drum Tower West Theater, a cozy venue in downtown Beijing, a media preview of Chinese playwright Wan Fang's new play, The New Wilderness, was staged.
The play will premiere at the city's Poly Theater in September before kicking off a national tour.
Set in rural China from the 1950s to '70s, the play focuses on a woman called Liu Tuan, whose husband, Ju Sheng, returns home after nearly 20 years wanting a divorce. The woman ends up killing her husband's mother, Fu Xian, in frustration.
Based on Wan's 1994 novel, Murder, the play also depicts the relationship between the two main female characters who lived in the same house for two decades.
"They went through hardships, like poverty, bad marriages and yet longed for happiness. These two roles also mirror many women's lives in reality, who have to endure and survive," says Wan, in her 60s. "Even nowadays, in modern China, women suffer from inequality and disadvantages in their lives."