Popular Uygur actress set to make Chinese film debut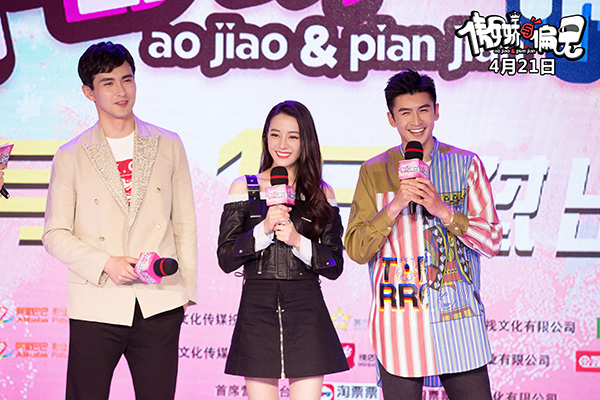 Dilraba Dilmurat(center) alongside Gao Weiguang (left) and Zhang Yunlong promote the upcoming movie Ao Jiao & Pian Jian. [Photo provided to China Daily]
Dilraba Dilmurat, one of the most popular Uygur actresses on TV, will soon make her movie debut.
The film, Ao Jiao & Pian Jian (Pride and Prejudice), based on an online novel, features Dilmurat together with Zhang Yunlong and Gao Weiguang. The movie will open across China on April 21.
The film is about an online novelist's romance with an heir to a wealthy family business.
Dilmurat, 25, shot to fame with the revolutionary TV series Anarhan in 2013. But it was Eternal Love, based on the online novel Three Lives Three Worlds, Ten Miles of Blossoms, that gave her stardom.
The movie's theme song, Amazing, is sung by singer Chen Zitong.