Disney's 'Beauty and the Beast' continues to lead box office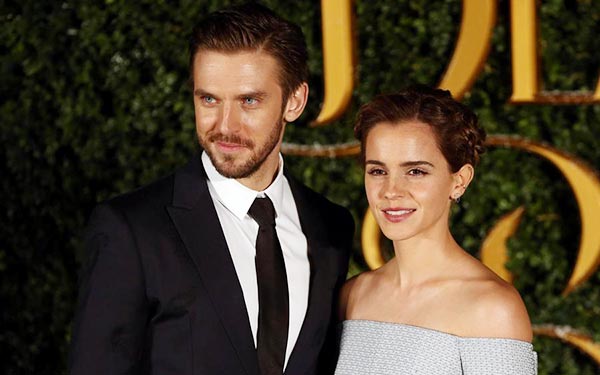 Actors Dan Stevens (left) and Emma Watson pose for photographers at a media event for the film Beauty and the Beast in London, Britain, February 23, 2017. [Photo/Agencies]
Disney's live-action remake of Beauty and the Beast continued to dominate the North American box office with an estimated $88.3 million this weekend, and powered the movie studios to have the best cumulative march film attendance ever.
The Disney monster's North American cume of $317 million is the fourth-biggest 10-day total in history. Overseas, the film likewise stayed atop the chart, grossing $119.2 million for a foreign tally of $373.3 million and $690.3 million globally, according to the Hollywood Reporter.
In a distant second, Lionsgate and Saban's Power Rangers opened with a strong $40.5 million. About five teenagers who must become something extraordinary when their small town and the world is on the verge of being obliterated by an alien threat, the PG-13 reboot of the campy television show cost a reported $100 million to produce.
The film scored an "A" CinemaScore from opening day audiences, of which 30% were under the age of 18 and scored the film an "A+".
Thanks to Beauty and the Beast, Warner's Kong:Skull Island , Fox's Logan, and now Power Rangers among other titles, March box office has already hit $1 billion for the first time -- with five days left in the month according to comScore.
Kong: Skull Island was in third place, with an estimated $14.4 million in weekend sales and a 10-day running total of $133.5 million.
Related:
More than 300 cinemas punished for box office fraud
'Beauty and the Beast' blasts through box office records with $350m debut