'The Great Wall' shines at global box office, to open in US, Australia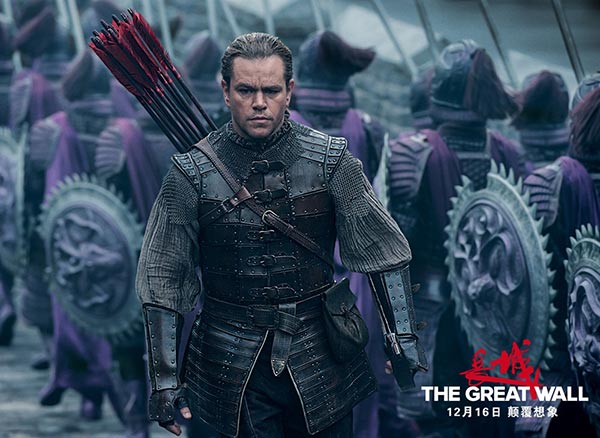 A scene from The Great Wall. [Photo/Mtime]
After raking in nearly 1.2 billion yuan ($175 million) at the Chinese box office so far, China-US co-production The Great Wall is set for a US release next Friday, February 17, 2017.
The fantasy epic, directed by visionary Chinese filmmaker Zhang Yimou, tells the story of an imprisoned warrior who joins forces with the Song dynasty military to fight a group of alien monsters.
The Great Wall stars Matt Damon, while the roster also includes some big Chinese names like Andy Lau, Jing Tian, Eddie Peng, Lu Han and Lin Gengxin.
The film was released here in China last December, and so far it has also been brought to 33 countries and regions around the world.
It has managed to claim a top three spot in 27 of those markets during its opening weekend, setting an impressive precedent for a Chinese production. Before its weekend release next week in the US, The Great Wall will also come to Australian theaters on Thursday.
Related: