'Hidden Figures' tops box office in its fourth weekend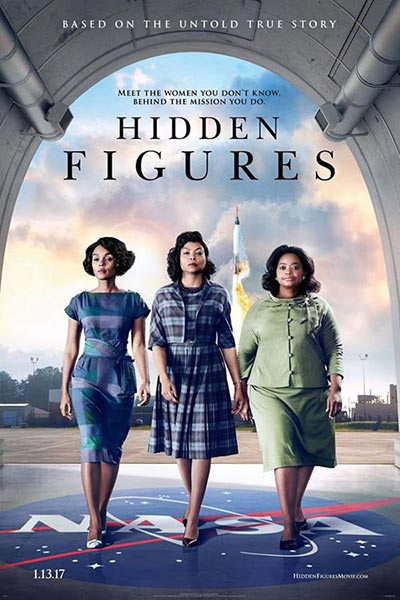 Poster of Hidden Figures [Photo/Mtime]
The historical space program drama Hidden Figures went to the top of North American weekend box office in its fourth weekend of release and second weekend of expanded screening in theaters on Sunday.
In its fourth week of exhibition, Hidden Figures was number one with a $20.5 million take predicted for the Friday-through-Sunday window. Through the Monday Martin Luther King Jr. American national holiday, it is predicted to end the four-day weekend with over $25.3 million in ticket sales.
The modern musical romance feature film La La Land rose to No. 2 this weekend, opening 333 more locations of screening. It was predicted to gross $14.5 million in sales in its sixth weekend on the charts.
La La Land made its all 7 nominations to real awards at the 74th Golden Globe Awards held on last Sunday night, including best motion picture in comedy or musical, best actor and actress in comedy or musical and best director, which fueled its box office revenue. Up to now, this $30 million budget film has grossed $74.1 million in US and Canada.
Universal's animated musical Sing was in third place, at $13.8 million over the three days ending Sunday night.
The Star Wars empire rolled on, with Rogue One: A Star Wars Story estimated at $13.8 million in three-day sales, and $498.9 million in estimated sales over its five-week run in North America, placed at No. 5 this weekend. Its global box office income is about $980 million.
Three movies debuted this weekend, and none of them did better than number five. Overall, the $182 million in total estimated sales made this Martin Luther King Jr. weekend marks the seventh-best in Hollywood record-keeping.
Rounding out the top 10 movies were The Bye Bye Man ($13.4 million dollars), Patriots Day ($12 million), Monster Trucks ($10.5 million), Sleepless ($8.5 million), Underworld: Blood Wars ($5.8 million) and Passengers ($5.6 million).
Related:
'Railroad Tigers' tops Chinese box office
Film industry at turning point as bubble bursts, tastes change