Riverbed offers up clues on lost ancient treasures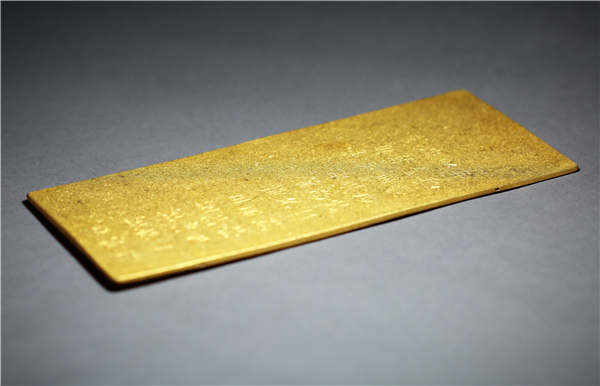 A gold imperial edict unearthed at the site.
The move forced archaeologists to act, starting an underwater archaeological dig in Sichuan, said Liu Zhiyan, head of underwater archaeology at the Sichuan Provincial Cultural Relics and Archaeology Research Institute.
Temporary dams were built around an area of about 1 kilometer long and 100 meters wide in the Minjiang River. The water was drained before Liu's institute started the dig on Jan 5.
Hundreds of meters of the riverbed emerged and archaeologists found the relics 5 meters below the surface.
"The gold and silver coins we found had words related to Zhang Xianzhong," Liu said.
There is one month to go before the flood season arrives. It is hoped more items will be found before the archaeological dig is ended in April, he said.