Riverbed offers up clues on lost ancient treasures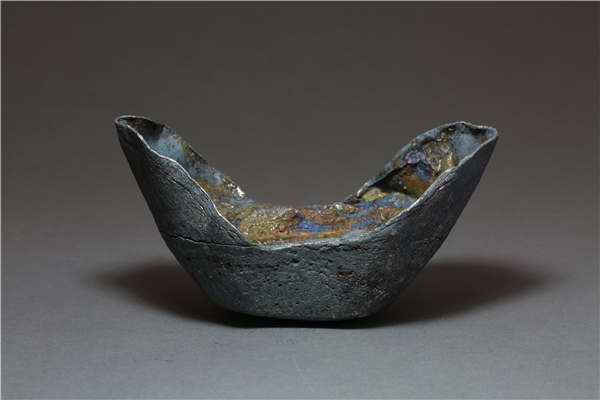 A silver ingot unearthed at the site.
Local chronicles show Zhang and his troops were ambushed in the Minjiang River by Yang Zhan, a Ming general, who set the rebels' boats on fire.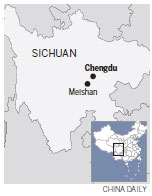 Between the 1950s and 1990s, silver items were regularly found on the shores of the Minjiang River, with many believing they were from Zhang's boats.
During work to build a water diversion project for Pengshan in 2005, excavators found a hollowed-out log with seven silver ingots from a site about 2.5 meters below the surface of the riverbed.
In 2011, workers found substantial amounts of gold and silver items and coins while digging sand for construction. The discovery prompted people wishing to strike it rich to search for treasure in the river.
Police in Meishan announced in October that after more than a year of investigating, they had found 10 gangs that illegally dug for relics and nine illegal relic trading networks involving 70 people who had traded more than 300 million yuan ($44 million) worth of relics from the riverbed.