Photos portray a century of change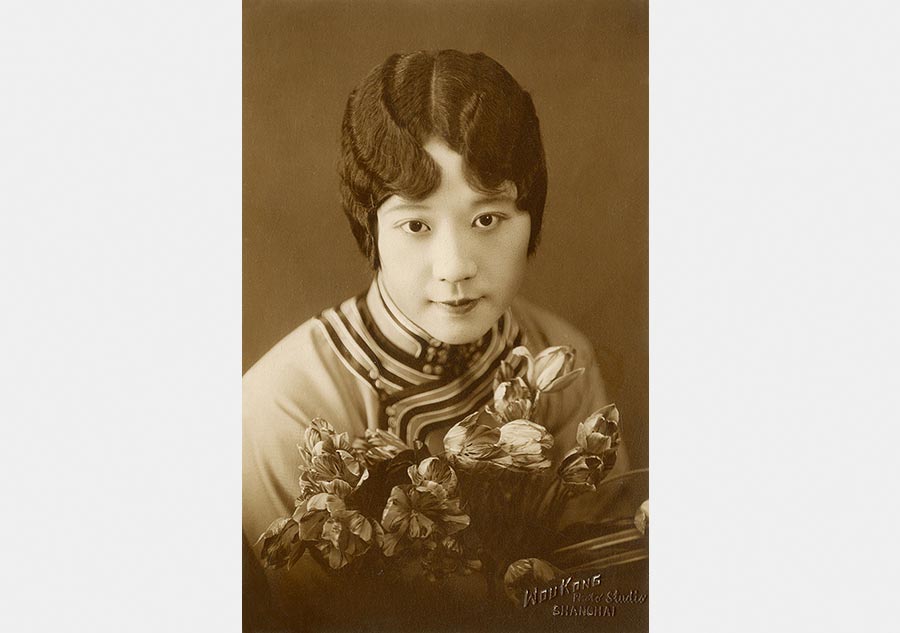 WouKong photo studio, Portrait of Violet Kwan, 14x9cm, gelatin silver print, 1930s [Photo provided to China Daily]
An exhibition showcasing a large number of Chinese portraits taken over more than 100 years has opened in Beijing.
The exhibition, Portrait Hot: Taikang Photography Collection, at Taikang Space is jointly curated by Tang Xin, Su Wenxiang and Li Jia.
They have selected more than 100 Chinese portraits from the photographic archives of the Taikang Art Collection, dating from the late 19th century to the present day.
"The portraits show a transformation of the spiritual status of Chinese people during more than 100 years and can also be interpreted as a brief depiction of our tempestuous history over the last century," says the exhibition introduction.
The portraits cover a wide range of subjects, from ordinary people to an officer from the 1900s in his military uniform and a Peking opera artist performing in Farewell My Concubine in 1910. The diverse exhibits show cultural and social changes in China over the period.
The exhibition is part of a photography research program by Tainkang Space and will run until May 13.