Beijing forum promotes TV cooperation between China and France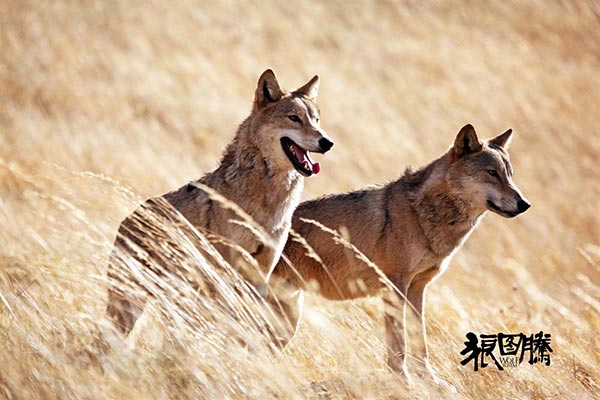 A scene from Wolf Totem. [Photo provided to China Daily]
A two-day forum about in-depth collaboration on TV industry between China and France was launched in Beijing on Thursday.
French-Chinese Audiovisual Professional Meeting, which was organized by TV France International, gathered delegates from key TV stations from both countries to better introduce resources to each other.
"Franco-Chinese cooperation in the industry used to focus on cinema, which has already nurtured some influential films like Wolf Totem," Pierre-Emmanuel Lecerf, director of European and International Affairs, French National Center of Cinematography and Animation. "And, it can be expanded to TV industry."
Documentary and animation will possibly be the priority for such cooperation, he adds. He promises that France will give more technical and financing support for relevant projects.
Yang Yong, an official of international affairs under the State Administration of Press, Publication, Radio, Film and Television, cited that last year's French documentaries on Miao ethnic group in Southwest China got huge popularity in France. He also expected the two country's governments to sign state-level cooperation agreement of TV coproduction soon.
Related:
Pingyao is to host film festival in October
Jackie Chan exhibits artworks of movie props to promote recycling