Art show celebrates Liaoning landscapes and PLA life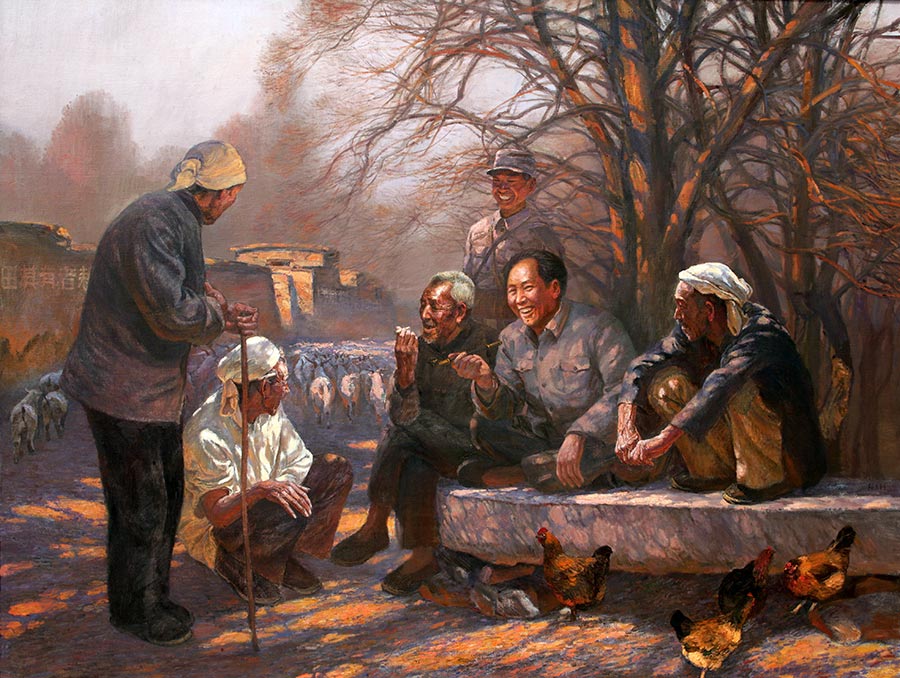 Army painter Sun Lixin's exhibiton On the Way will be held from March 23 to April 1 at the National Art Museum of China in Beijing. [Photo provided to China Daily]
Army painter Sun Lixin, 62, has traveled extensively across the country for almost three decades. He will show dozens of oil paintings including many landscapes at his upcoming solo exhibition, On the Way, at the National Art Museum of China in Beijing.
On display will be several works of snowy scenes in his native Dandong, Liaoning province. These poetic landscapes reveal the peaceful mind he has developed as he has perfected his painting skills and understood more about art and life.
Sun will also show big narrative paintings with themes on military life and the history of People's Liberation Army.
The exhibition is from March 23 to April 1.