China National Opera House launches its new season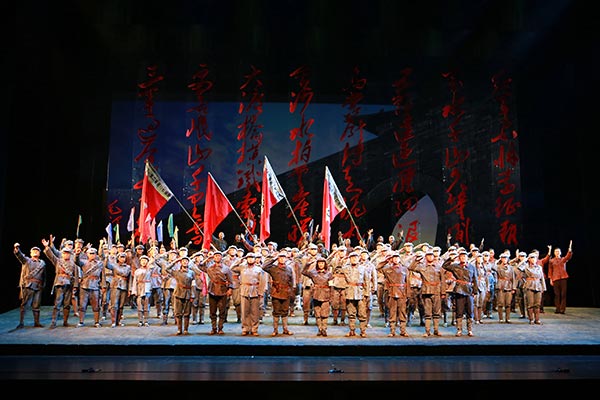 [Photo provided to China Daily]
China National Opera House launched its annual performance season in Beijing with around 80 performances this year to be staged in Chinese cities, including Wuhan, Hangzhou, Changsha and Beijing, and Italy.
In memory of Chinese playwright and film director Wu Zuguang's 100th birth anniversary, original opera, one of Wu's masterpieces, Return on a Snowy Night, will be adapted into an opera with the same title.
Original opera Manas, which is based on Kyrgyz epic Manas, a great masterpiece of folklore of Kyrgyz people, will be one of the major performances by China National Opera House in 2017. The chorus and symphony orchestra of China National Opera House will join in the performance, which is scheduled to be staged in the latter half of 2017.
The other original operas by China National Opera House will be Red Detachment of Women and Songs of The Long March.
Besides original works, China National Opera House will adapt classic Western operas into Chinese version, including Carmen, Die Zauberflote and Madam Butterfly.
Besides operas, audiences are expected to enjoy three concerts, which will bring classic folk songs worldwide.
Related:
Play captures fading hutong life in Beijing