Russian epic Brothers and Sisters to be staged in Tianjin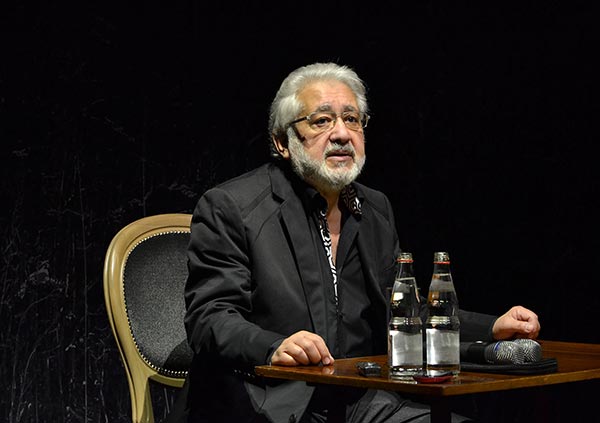 Lev Dodin [Photo provided to China Daily]
Russian theater director Lev Dodin's epic work Brothers and Sisters will be staged at Tianjin Grand Theater on March 4 and 5.
The eight-hour-long play, which premiered in 1985 at Maly Drama Theater of St. Petersburg, has toured 14 countries over the past decades.
Adapted from the trilogy of novels by Russian novelist Fyodor Abramov, the play is about the daily life of people living on a farm after the World War II.
Brothers and Sisters is among director Dodin's best known works. In 1975, he started to work with Maly Drama Theater and from 1982, Dodin, 73, has been the artistic director of the theater. Brothers and Sisters has been in the theater's repertoire for over 30 years.
Brothers and Sisters will be the opening play for the upcoming Lin Zhaohua Theater Art Festival, which will be staged in Tianjin and Beijing from March to December.
In its seventh year, the festival, which was initiated by eminent Chinese stage director Lin Zhaohua, will introduce over 20 international theater productions to Chinese audiences.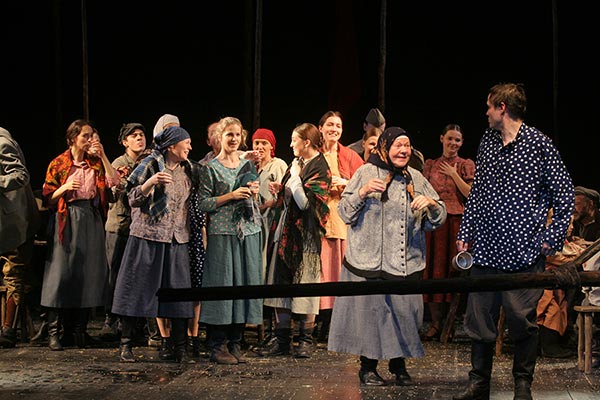 A scene from Brothers and Sisters [Photo provided to China Daily]
Related:
Beijing gets a taste of Broadway
Performing group brings cultural events to local communities