Gruesome performers give Chinese New Year crowds a fright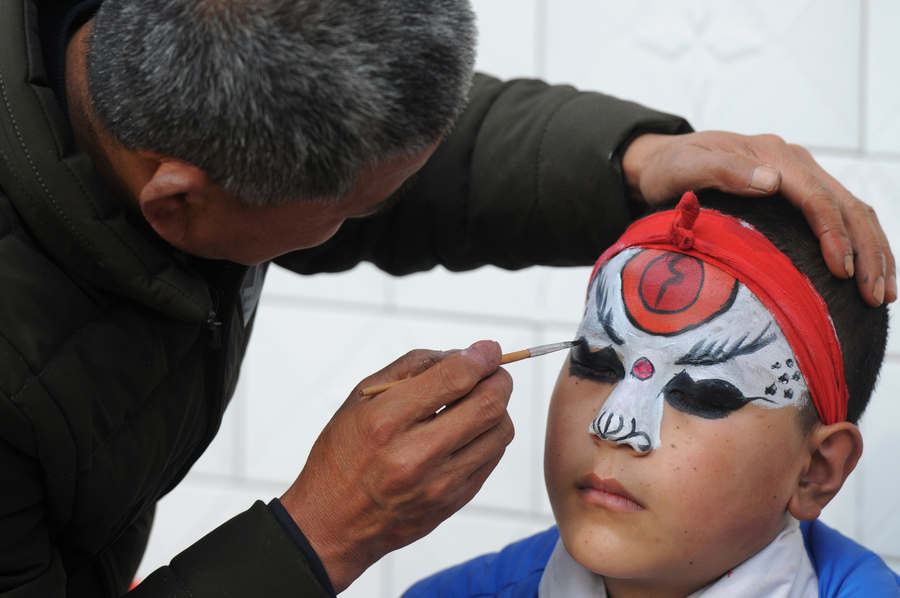 A boy gets his facepaint done for the Blood Shehuo performance celebrating Chinese New Year at Yanjia'an village, Longxian county, Baoji city, Shaanxi province, Feb 3, 2017. [Photo/VCG]
Shehuo is the name of some traditional folk performances in Northern China. Longxian county in Shaanxi province is the hometown of Shehuo, which has various forms of Shehuo performance.
Among the different types of northern China's traditional folk performances known as Shehuo, Blood Shehuo is perhaps the most shocking.  
Originating in Longxian county of Shaanxi province, during the Minguo era (1912-1949), Blood Shehuo is based on old stories that praise virtue and punish vice.
In a secretive process, performers use facepaint and props to make it look like they have been violently attacked with axes, scissors, arrows and other objects.
Outsiders are not allowed to watch Blood Shehuo performers get ready and the inheritors of Blood Shehuo are not allowed to reveal the secrets of their preparation to others.