Play captures fading hutong life in Beijing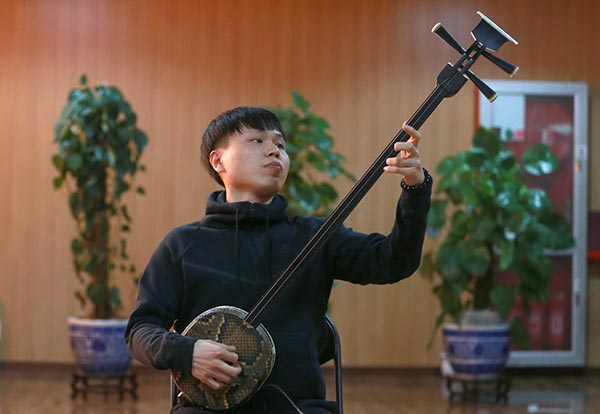 A performer rehearses for the play Neighbors. [Photo provided to China Daily]
Play Neighbors, adapted from award-winning writer Jing Yongming's novel Beijing Time, is being staged at Beijing's Chaoyang Culture Center Nine Theaters through March 12.
Revolving around families living in a courtyard of a hutong in Beijing, the play takes the audience back to the 1990s of the capital.
"You will see the old lifestyle of Beijingers, such as families sharing one water supply line in a courtyard, going to public toilet, and storing cabbages in winter," says the play's director Tang Ye, who is a director of Beijing People's Art Theater. "The sounds you hear are the bicycle bells ringing, doves whistling and children laughing as they play in the hutong. Most importantly, you will listen to Beijing dialect, which is the heart of the city but sadly disappearing now."
According to Tang, a Beijing native, what inspired her to turn Jing's novel into a stage play was that the city is losing its character due to rapid urbanization.
"Hutong and courtyards are replaced by skyscrapers. The languages you hear on streets are strange," says Tang. "The city has become a metropolis but it's not the same place where I was born and grew up. It's so sad, but it is also inevitable in the fast-paced world."