Chinese screenplay of 'Fantastic Beasts' to go on sale in April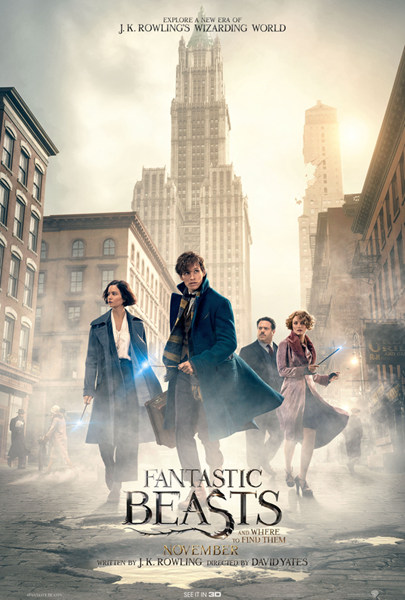 A poster of Fantastic Beasts and Where to Find Them [Photo/VCG]
J.K. Rowling's Chinese fans will soon be able to read the screenplay of the fantasy movie Fantastic Beasts and Where to Find Them.
The Beijing-based People's Literature Publishing House has bought the rights to the screenplay and will publish a simplified Chinese version in April, according to Chinese media reports.
Fantastic Beasts and Where to Find Them, a spin-off from the Harry Potter series, is Rowling's screenwriting debut. It was adapted from the book of the same name that was originally published in 2001 to raise money for a charity organization. It focuses on the habits of various fantastic beasts and their breeding methods.
In November 2016, Fantastic Beasts and Where to Find Them, directed by David Yates, hit the big screen. The story of the wizard film was set in the 1920s, 70 years before Harry Potter's time. It is not a prequel or sequel but an expansion of the same magical world.
The protagonist, played by Oscar winner Eddie Redmayne, is Newt Scamander, who carries a suitcase full of creatures. He graduated from Hogwarts and came across the magical creatures whom he protects as they travel together. During his adventures, Newt hopes to make a short stopover in New York, but his plan is ruined as some naughty beasts break out of the suitcase.
The Warner Bros film has grossed an estimated $720 million worldwide and recently won the Oscar for Best Costume Design.