Love of the lute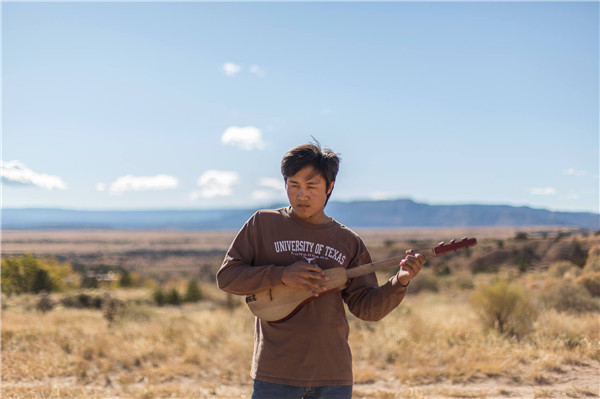 Askat Jetigen Uulu will join Wu Man in her upcoming China tour. [Photo provided to China Daily]
Improvisation is a crucial component of Wu's performances.Her upcoming tour will feature jam sessions based on folk music from China and the other musicians' homelands.
She hopes the shows will also give Chinese a new understanding of the pipa-an instrument she says embodies a "Chinese sound".
"We're so familiar with it that we take its beauty for granted. Sometimes, our understanding of, and imagination about, it is too limited."
Wu set out on the Borderlands project to expand her musical vocabulary. But over the years she found spreading pipa culture became a primary responsibility.
"I was not only able to discover the roots of the pipa but also mine as a Chinese musician."
She began studying the instrument at age 9 and was enrolled at the Central Conservatory of Music in Beijing at 13.
She later became the country's first recipient of a master's degree in pipa at the conservatory.
She moved to the United States in 1990 to discover new sounds for her instrument.